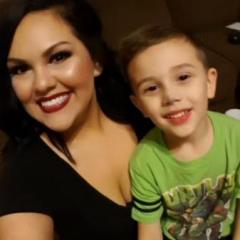 Happy New Year!
1/1/16
I had this ready to post yesterday but just got a little busy. Here's the end of my 3rd week progress on 80mg per day Claravis!
My face as a whole is doing great. I did have a few breakouts on the right side of my cheeks (what else is new -_-) but I'm pretty sure that's due to my menstrual cycle this week. My pores seem to be shrinking everywhere and when I feel my face, like massage deep into my skin, I feel less of those hard tiny bumps! It's a freakin miracle so far.
Nose update! Still a tiny bit of peeling but not nearly as bad as last week. Pores are still shrinking and it's clearer than ever! Still a little ways to go but very happy with it right now.
ALMOST HAD A HEART ATTACK. THANK YOU, LIPS! So a few days ago, maybe within 1 hour, my lips started feeling really weird and developed tiny bumps! 1 tiny tiny bump on each side of my lips on the lip line and 1 big bump in the center inside my lip! I FREAKED. I did research and called my mom, everything was leading to cold sores which I have NEVER had before! I was terrified. I bought Abreva, $20 for a tiny tube!!! And bought a huge bottle of L-Lysine capsules to start taking. For the next 8 hours, Abreva was life. I woke up around 4am the next day and everything was completely gone besides 1 tiny bump on the right side of my lip line (turned out to be nothin but a little blackhead which I usually have anyway this one just forced it's way out!). I sent a bunch of pics to my mom to show her pharmacist, she's a pharmacy tech. The pharmacist said it definitely did not look like or sound like cold sores and no matter how much Abreva I applied, they definitely would not be completely gone in less than 24 hours. THANK GOD. So now even though $30 was spent for no reason, I am happy to report that I still have not had a cold sore. From 3pm to 4am these bumps had come and gone. Oh, the lovely side effects of Accutane. Still, my lips are the same as last week. I never let them get dry because I am constantly slathering on some chapstick or Aquafor, but the layers of skin keep sliding right off! No sensitivity, no cracking or bleeding!
I got my Jojoba oil 5 days ago. So far I like it but it feels the same as coconut oil so we'll see. I'm going to continue to use it daily! No negative things to say about it

I think I might ask my derm to increase my dosage for next month. Maybe start taking 100mg per day? I think I can handle it. I'm loving Accutane so far. See you next week!
Side note: My skin looks super shiny in every pic every week because I take the pics right after I wash my face an apply my coconut oil