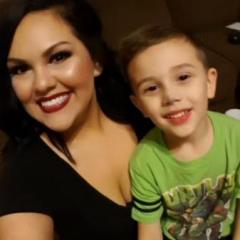 12/25/15
MERRY CHRISTMAS!
So I messed up. I skipped 3 DAYS of my medication! WHAT THE HECK. First I lost my pack, then I wasn't home, then I forgot... So instead of Tuesday updates, we now have Fridays... #life
Anyway, we're back on track!
So week 2! Not a ton of changes that I can see still. My nose, however, is extremely dry! Not inside, not around, seriously the whole outside of my nose is peeling... I feel like all the blackheads are trying to force their way out but for some reason, there's nothing I can do about them... Like I can't even squeeze them out. It's like they wanna do this themselves? Anyone else have that problem?
My skin has only been dry/tight the last 2 days but I think only because I forgot my Cetaphil moisturizer at my mom's house. I'm seriously losing my mind! I've been using random moisturizers but for real, nothing compares! Thank God I'm getting that back tomorrow! My skin is so thirsty for it! Still no flaking.
LIPS. My lips are starting to get dry! Now even my Aquafor gets sucked up within 15 mins and I'm reapplying more than ever! Still no peeling, no cracking, no bleeding! I bet most of the reason why they are getting dry the last couple days is because I haven't drank my usually gallon of water per day... Definitely getting back on that! But so far I am grateful they are still in great condition.
All my friends and family say my skin is starting to look better. My makeup does look smoother, and my skin feels less congested so Accutane is being good to me for now! Currently there are no new breakouts. The temple pimple from last week is SLOWLY going away, and the cheek pimple went away but a blackhead replaced it.
I placed an order here on Acne.org last week for my Jojoba Oil! Hoping it gets here soon because I've heard so many great things and I do looove me some skin oils!
See you for week 3!