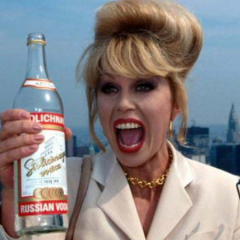 My skin now is the worst it's been in 6 years. Being as vain as I am it's actually pretty traumatic and I've been finding excuses not to leave the house.
Having taken a (9 month?) course of isotretinoin (Roaccutane, Accutane) when I was 14 or so I've been more or less acne-free for a long time, until literally a few months ago when, slowly but surely, they starting cropping up out of nowhere.
I suspect that because they're concentrated around my chin and, when I'm PMSing, my jawline, that there's a rogue hormone or two to blame here. I saw my GP on Monday and was prescribed Yasmin, (Ethinylestradiol/Drospirenone) a combined oral contraceptive pill that is frequently prescribed to female acne sufferers (in the UK, anyways. Though its worth noting that of course, it is first and foremost a contraceptive pill and that's its primary use) and has been clinically proven to treat female hormonal acne. As far as I understand, Yasmin works by controlling sebum production. I start it when I next get my period. With my menstrual cycle there's no way of knowing when that'll be. Hopefully soon.
I feel like the effects of isotretinoin (shrunken sebum glands) are finally wearing off on me and that that's why I'm breaking out again. My dry skin feels a little oilier and my hair is getting greasy more quickly. Despite the acne, I'm really quite pleased about this - I can find something to control my acne, but hopefully the heightened levels of sebum on my scalp will go some way to repair the damage that (I'm pretty sure) isotretinoin did to my hair.
It's worth noting that I also requested a blood test from my GP to check for heightened androgen and cortisol levels. I'm going for said blood test at 9AM tomorrow and will hopefully have the results within the week.