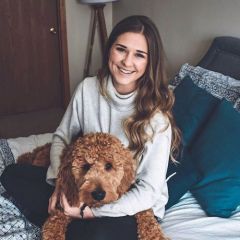 Hello all
So today is day 31! No new side effects except some headaches. My monthly 'friend' came and she decided to bring along some unwanted pimple friends. So attached I have a picture of the 4 pimples that popped up around my mouth. HORMONES SUCK! They seem to be healing really fast and I think they will last about 3-4 days total until they are completely gone.
Insurance drama is also a problem right now. So my family is switching insurances January 1. My derm doesn't accept the new insurance so we are trying to find a new dermatologist. This is a pain! after 2 hours on the phone with a handful of different offices, none could get me in until the end of February. This obviously doesn't help when I need monthly on the dot appointments. So, we are going to stay with my current derm and just pay out of pocket.

So, if any of you try to switch just know to schedule it months in advance haha.
I also have a question for the time frame for getting appointments and prescriptions. How many days before our prescription runs out can we get our appointment? Im confused on the timeframe that ipledge will let you do. Ideally I don't want my appointment on the day my prescription runs out. I'm only home from college for a few hours and they never get the info onto ipledge on time for me to pick up the prescription before I have to go back to class. Comments about this would be greatly appreciated!
Until next time.