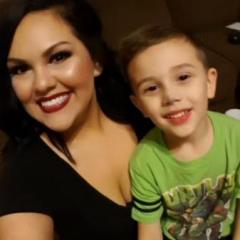 Hello!
Week 1 is over! So far so good... Day 3 I had 3 small breakouts which were all gone the next day. I haven't experienced any dry skin or chapped lips. The headaches on days 2, 3, 4, and 5 were INSANE but I got over them quick. I notice my vision is blurred and my eyes are dry for a few hours after each pill but it doesn't bother me and I had eyedrops on hand.
Everyday I drink at least 1 gallon of water. In the morning I rinse my face with warm water and apply Cetaphil moisturizing cream, I do wear heavy foundation during the day, working 6am-3pm Mon-Fri in an office. If I feel my skin getting tight throughout the day I use Mac Fix+ Prep & Prime spray or Mario Badescu Aloe Herbs and Rosehip Facial Spray. When I get home, I wipe my face completely clean with Neutrogena Hydrating Makeup removing wipes then follow with Cetaphil Gentle Skin cleanser. After my face is clean at night, I slather my face in organic virgin unrefined coconut oil and go to sleep. Wake up and repeat! I keep chapstick on my lips at all times no matter what. I've always been that way.
Below is a picture of my skin right now. I've got 2 huuuge pimples, 1 on my right cheek and 1 of my left temple... ouch! Not really any other changes... we'll see how week 2 treats me!