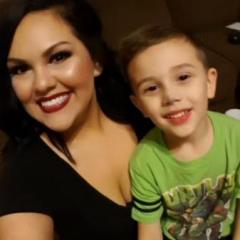 12/8/15
Day 1 of 80mg Claravis
I took my first pill Tuesday night. I was nervous, scared, and beyond excited. I just can't wait to finally have clear skin!
My skin's condition lately (5-6 months) has been ok... better than usual but still, I started Accutane so that tells you something! Most of my breakouts are cheeks, chin, and jawline.
Normally I'm very dry especially around my mouth and chin, I was oily in high school.
I have some deep pitted scars all over my cheeks, big dark purple blue and red scars, mostly hyperpigmentation. The texture of my skin is very bumpy as I have what seems to be MILLIONS of tiny tiny cysts deep in my skin that never, ever surface. Right now I have probably 7 big but very deep cysts that have been there forever. Crazy blackheads all over my nose and whiteheads all over my chin, thankfully those are very small. I will post pictures soon of all that.
Anyway, a picture of day 1 is below... I've never really show any stranger my skin so this is extremely hard for me to do. Hopefully it'll all be worth it in the end! Be back for week 2 progress!