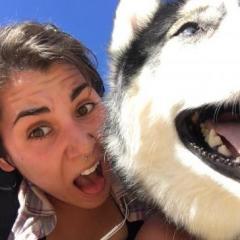 I started thinking that maybe my last post was a little spammy so I'm just gonna say real quick that I am in no way affiliated with Clarisonic or any distributor. I've been lusting after one for about a year now and scored a good Black Friday deal lol so that being said -

DANG! It has been so cool and dry in SoCal lately, my skin will not stop looking red and peeling! I don't want to kick Triretnoin from my regimen so I decided I'm going to back off the Clarisonic a little bit and only do it once daily in the evening rather than 2x daily. I also learned that you're supposed to apply Triretnoin creams/gels 15-20 minutes after you wash your face in the evening. I have been applying it almost immediately after I pat dry my face (for like, 3 years now,) which could very well explain the intense skin irritation I've been having. I'm now combining the Triretnoin with a blob of Clinique's Dramatically Different Gel moisturizer. That stuff has been tried and true for me since I was in my early 20's.

I will say that since I've been using the Clarisonic I've noticed that my "juicy" cysts on my cheeks are starting to heal but I have a few small cysts that have rapidly bubbled up on both sides of my jawline. I see the term purging a lot and but with a Clarisonic brush I can see how the first few weeks are looked at as a purging process. I'm hopeful it will get better.

As for my dry skin, I'm thinking about mixing a little shea butter with marajuca oil/evoo to create a little super hydrating mask for my face but I've never done one before and I'm afraid it'll clog my pores.

I'm so freaking dry though!