Day 8, Back pain and dryness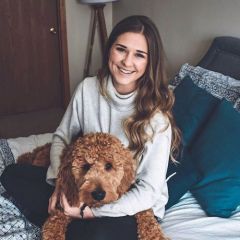 Hello everyone!
I thought I would post a quick update. As for side effects my lips have been getting dry, but with aquaphore they are manageable. My face is greasier than normal and I can tell that the clogged pores around the chin crease area are starting to appear bigger and look like little balls under the skin, if that makes sense. I think the skin is trying to push them towards the surface. The worst side effect is my back pain. I have been sitting a lot lately because of the amount of schoolwork that I have been doing this week, so I feel like my hips, knees, and lower back hurt more than normal. The lower back pain is on the left side and it is a sharp searing pain. I remember this same pain from when I was on the high school dance team and just associated it with an injury. Now I think it is the same pain cause from the accutane both times (I did a round of accutane in high school). I am not sure if its too early to start feeling the aches and pains though...
Comment if you experience the same sharp back pain! Meanwhile, Wisconsin had its first snowfall so I am trying to combat the dry cold air with lots of cetaphil and coconut oil.
Lots of Love
A