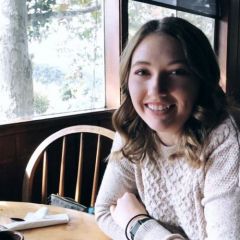 Good morning! Well.... good morning, good afternoon, or good evening based on where you are in the world and what time you read this...
So, I don't have many new things to talk about this week because I started a new job and have been sooooooo flippin' busy trying to manager school, job, and health that I kept forgetting to keep up my own personal day-to-day acne diary. Y'all get the condensed version. But even with the job I've still been eating clean with the occasional junk meal. No, I'm not a health freak but I do believe in trying to stick to healthier things when you have the options.
I've been wearing a lot of make up over the past week for the new job and it doesn't really seem to be helping (as it has salicylic acid in it and supposed to help with acne) or making it worse though. Two little white heads popped up under my cheekbones and the areas around my forehead are still taking most of the hits for my face. Neck has had ZEEERRROOOO improvement, if it's not getting worse.
No clue what's happening with the ingrown nail situation. It was getting better after laying off the dosage but I've had to wear socks and close toed shoes for the past week and even longer with this cold weather around and they're becoming irritated (but not pustular or infected) again. Also, in the neighborhood of side effects, my shoulders, back, and neck have been BEYOND sore. It has been super easy to pull a muscle (?) if I turn my head too sharply or put my arms over my head when doing things such as washing or curling my hair and the pain lasts anywhere from 3 days to a week.
I forgot to take my zenatane one day this week, yesterday, and I might just double up today because a) I missed it and b) I know I can handle 80mg a day.
So, yeah! That's my not so interesting week and I hope everyone enjoys their day!