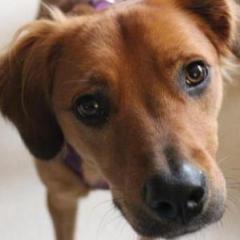 Entry posted by heitea ·
351 views
Diet:
I'm doing alright with my diet, although I went a little over my calories today. I'm still vegetarian, of course, and have completely removed dairy from the equation. Just eggs in the morning.
I chose snow peas and hummus over a whole bag of popcorn so I'm really pleased about that.
Today I ate:
Breakfast:
-English Muffin
-Scrambled eggs

Snack:
-Banana

Lunch:
-Larabar
-Veggie straws

Snack:
-Starbucks soy chai latte (oops...this was a slip-up, but I went to get my hair trimmed-- it's a pixie, so I do that a lot-- and starbucks was RIGHT there, and my boyfriend wanted one...so...ugh. Bad excuses)
Dinner:
-Snow peas
-Hummus
Today was an off-day for the gym, which is okay because I needed it after getting some stressful/bad news earlier.
As for the zit that I decided to pick at yesterday...It came to a head by the end of the day today (HALLELUJAH) and I popped it, easily. Hardly any pressure at all needed. So, that was a good thing. After I messed with it last night, I put on some Origins Skin Renew sample that I had (it ended up making my neck red and itchy..) and then some aloe mask that I have. I think this helped because usually my under-the-skin zits don't come to a head easily at all.
Now I have a sephora fiber mask on my face-- Honey and something. It's for moisturizing and soothing because the Origins stuff made my skin tight.
Here's a cute picture!