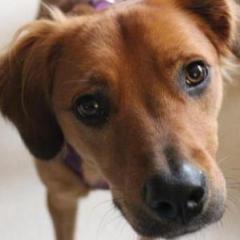 Entry posted by heitea ·
363 views
Tomorrow's food/regimen will be (I have veeeeery limited food options for certain reasons...):
On face: Lotion, makeup (I'll check which kind I use tomorrow)
Breakfast:
Wheat toast and peanut butter
Apple

Snack:
Banana
Lunch:
Carrots
Hummus
Apples

Snack:
Raw almonds

Dinner:
Salad (non dairy dressing)
Cooked vegetable of some type
Wash face with Purity Cleanser, some Nivea lotion (keep it simple, no picking...which I already did tonight. Ugh.)
Anyway, I'm trying to get my boyfriend to join in on this venture...he loves junk food and loves binging, so we will see.
I'm also going to do 30 minutes of cardio and then some lunges!
Also, I'm on Yaz birth control, which helps my skin a lot...aka, not as much CYSTIC acne as I used to get (still get the occasional one), but it makes me a little chunkier than I'm used to. I used to be 125 lbs (at 5'6"), but now I'm about 10 lbs heavier. With much larger breasts...So, yeah. Maybe this food regimen will combat that a little!