Zarah end of month 4 and 1 1/2 months on spiro

Entry posted by Exning ·
808 views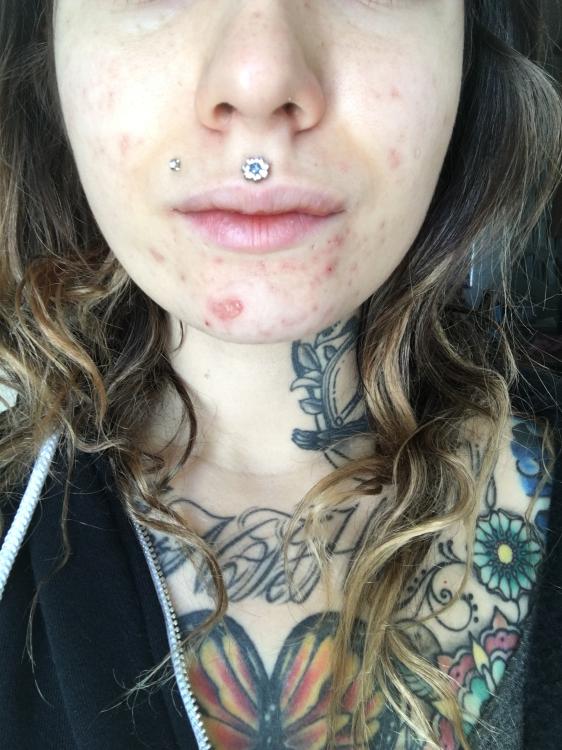 Im on the sugar pills of Month 4 and halfway till my 2nd month of spiro. The weather isnt deadly hot now so Idk if its because of that or the spiro but I really havent been as oily. All my pimples are still just on my chin and got two in each side of smiling lines this month. A few things have changed:
ive started beauty school where my teacher has got me doing "high frequency" treatment with this device. Im on day 4 and havent had any huge cysts, just small ones. Idk if its from that or because of my menstral cycle or the products im using or what. I have the largest cyst ive ever had that my teacher has been using a salicylic peel just on that spot. Its gone down but its also been a long time. It for sure peeled the shit out of it though haha.
A few weeks ago I also started using a new toner (the tea tree one from body shop) that my skin doesnt react to so thats nice. Also an Aha from Old Henrikson and their vit c serum and face wash. My skin seems to not have a reaction to it, which is rare so im going to stick with it.
After my period im switching to the non generic yaz to see if theres any change. Should i expect anything? Ive just heard zarah to cause breakouts in some even though technically they are the same, but ive been reading they have a different time release formula hence the difference for some. Any comments are welcome!