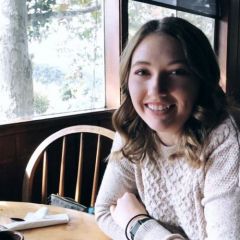 Entry posted by Megp264 ·
1252 views
Well... I guess I need to change the description on this blog. It's not going to be a 4 to 5 month process... it's going to be a 6 to 7 month process and maybe even longer... [email protected]!%


I met with my dermatologist on Tuesday (today is Thursday) and she told me that based off of how badly the side effects are affecting me, especially the paronychia (ingrown nails), it would be better to lower my dosage back to 40mg a day. She's still prescribing me the 2x 40mg pills a day but only wants me to take the 1x 40mg. Apparently, our insurance only allows them to write 5 prescriptions during our course so if it needs to be longer than 5 months, they just give you everything anyways but have you save it till later. So... that's the plan. Which I honestly don't want to do. This process sucks and so far I've seen very little improvement -- I saw more improvement on the 40mg in my 1st month than I have with the 80mg; It's almost like it's even gotten worse -- so I, IN NO WAY, want to draw it out. I'd rather suffer double for the normal course than have to add yet ANOTHER month to this stupid process. My derm told me that she wants to cut down my dosage because people quit when the pain of the side effects become greater than the want to get rid of the acne so she doesn't want my side effects to worsen. Hey - if it works in the end, great, but right now I'm feeling very discouraged and I'm mad because it almost doesn't feel worth it...

Ingrown Nails: They got better and then they got worse. While I was still on the cephalexin, they were still pretty bad but it looked like they were getting better -- I only had 3 on my feet. Then I finished the cephalexin and they, almost immediately, got worse. Not only do I have the 3 on my feet, but I also have one on EVERY. SINGLE. ONE. OF. MY. FINGERS. It's really unsettling to look down at your hands and see your nail covered in blood cuz they keep opening up cuz it's impossible to not use your hands in your daily life. My derm has me on another 10 day course of the cephalexin but who knows if it will help. This is the biggest reason why she's cutting down my dosage - she doesn't want the pain to continue and deter me from finishing this process. But you try living your daily life with an ingrown nail on all of your fingers and 3 of your toes... it blows.

Acne: I honestly have 0 clue. My face goes from alright to really bad and then back to alright. I think it's alright right now but my neck is freakin' terrible and just keeps getting worse and worse. The acne starts off as white heads and then turn to cysts for a while and then forms back into white heads. My chest is currently very dry and almost to a peeling state. Same with my shoulders. My back is fine.

Everything else: I've been really achey lately. I know I've talked about it being mostly in my ankles and lower back and it still is, it's just worse. Granted, I did do a whole lot of heavy lifting on Sunday and Monday so I'm not surprised about the pain - just that it's taking so long to go away. I've also noticed a rash that started out on the outside edges of my hands and knuckles (pictures in my album). It just looked like red, splotchy skin at first but then it became hardened, slightly yellow, and scaley and has made its way up both of my arms to my elbows... yay. I've been very subconscious about stuff like this lately so I've been covering it with long sleeves and sweatshirts - luckily it's been cold enough for it but...idk. I showed my derm and she just said "ohhh! accutane rash! just put moisturizer on it." Wasn't all that helpful to know I might have to deal with this for 3-4-5 more months but I guess it's good to know that it's normal.


I have currently been off of accutane for... 4 (?) days now because I ran out and I'm still waiting for my prescription to be filled. So, obviously I'm not happy at all right now - here's to starting month 3 and hoping things change for the better in the next few weeks.

Until next time.