Skin Care Routine (natural products)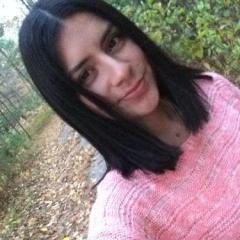 Entry posted by Becsg ·
1060 views
I've about had it with my acne, i have moderate to severe acne. I get the whole galore, cysts, white heads, clogged pores the whole shebang. My problem is that i freak out and try all these products that aggravate my face even more and its a mess and i end up losing and my face being even worse than before. I feel ugly because my skin never wants to stay clear. I dont want to go on anymore prescriptions and use any drugstore products that just dry my skin out more. I have oily skin and its a little sensitive. So i went on the Vitamin shoppe website and decided to buy a few things so i can clear my face and this routine will be what i will be sticking to for the next three months. Im still waiting for it to arrive which is my absolute favorite thing when it comes to online shopping but itll come soon i hope.

here is going to be my skin care routine:
NEW SKIN CARE REGIMEN
Starting: Whenever products come in
Going to do consistently for three months no matter what!
Vitamins internally:
Vitamin a
Msm
Skin care products:
Face wash: Neem and Tumeric
Toner: thayers Witch Hazel and Rose water
Moisturizer: water, tea tree oil and lavender oil - aloe Vera cream - simple face lotion spf 15
Serum: the essential oil mix or maracuja oil
Spot treatments: tea tree oil or lavender oil
Extra: Aztec healing clay mask
Manuka honey/charcoal mask
konjac sponge
clarisonic
Morning routine:
Wash face with Neem/Tumeric face wash
Tone skin with witch hazel
Spray face with tea tree/lavender oil mix
Moisturize
Apply make up
Night routine:
Wash face with Neem and Tumeric face wash
(Sometimes with clarisonic)
Tone face with witch hazel
Spray face with tea tree oil, lavender water spray
Apply serum
Apply moisturizer if needed either msm cream or aloe Vera gel/cream
Spot treatment if needed either lavender oil or tea tree oil