Product Review: Dermalogica Clear Start Kit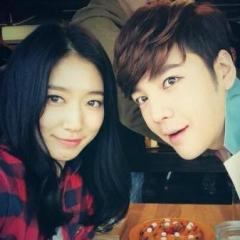 Hello again old friends

I know it's been a very long time since my last review but i have been trying something new out and i wanted to tell you what i thought.
If you haven't been reading since my first blog on this website i suffered badly from acne when i was 17/18 years old, i went to the doctors for 3 months medication which slowly cleared up my skin (you can go back and read my full story on my first blog entry). I now like to blog about products that im currently using to help prevent my acne from returning and the annoying monthly break outs. For the past 2 weeks i have been trying out dermalogica clear start system kit (Included a picture in the blog). There is parts of this system i really like and other products I don't. Lets start with the first item you would start with from this kit.
Step one: (Breakout clearing foaming wash cleanser) -
This product i quite liked as its nice and foamy and left my skin feeling clean and fresh, it has a strong tea tree oil smell which you can smell in most of the items from this kit. the only improve i think it needs would to be a little more foamy but that's only a small thing.
Step two: (Breakout clearing All Over Toner) -
I'm not a big fan of toners as they tend to make my skin dry but i did like this one, again this has the tea tree oil smell, you simply spray this all over your face and wait for it to absorb into the skin.
(*) Step 3: (Breakout Matte Moisturizer) -
This was the only one item i didn't like from this system as this irritated my dry sensitive skin within minutes if not seconds after applying this to my skin it just become hot, itchy and gave me a burning sensation. So i washed this off my face straight away with cold water. The moisturiser came off in clumps like dry skin while i was washing this off, don't want to use the again after using it just the once so watch out.
Step 4: (Day & night treatment)
Now you have cleaned and gone over your face making sure it dirt free it's time for the finishing touch, depending on the time of day you either use the day or night treatments on your skin. What are the differences you may ask well let start with this day treatment, this includes niacinamide and other potent ingredients to fight breakouts during the day and purify pores. As for the night treatment this includes salicylic acid which prevents breakouts by naturally unclogging the follicles. This is also great when that uninspected spot appears just put a dab of this treatment over the spot and the size & redness is reduced simple overnight it's very good.
Extra Bonus: (Cooling mask)
When i purchased this kit there was a small sample cooling mask included inside the box, i tried this out last night as my skin needed some extra loving, so after washing my face in the shower i applied the mask and left it on for about 10mins. As suggested it was a nice cooling mask that had a minty fresh smell that left my skin very soft and fresh which i loved.
Overall Review:
After finding out about this system from a cool youtuber called: Claire Marshell or (Heyclaire) as she known as i did a little research and bought the small kit.
I'm really glad i did as i like trying out new things as i don't like my skin getting used to products then not having the effect anymore. Items from this kit i would buy in full size would be Step 1 the face washing, the night treatment cream and the cooling mask. There is also other parts to this system such as an on spot treatment which is in red bottle that i wouldn't mind trying out.
Okay lovelies that's all for today, i hope you liked this review let me know what you think? would you try this system out? have you used it before?
Any other suggestions let me know by leaving a comment or message.
Speak again soon!
From
RedLadyBug x