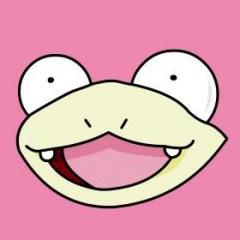 Sorry I haven't posted for a week. Too much stuff going on.

After a horrible breakout around day 50, things are starting to clear up:
Redness is going away
Forehead is clearing up from around a 6 cyst breakout
Cheeks are clearing from an uncountable amount of cysts and whiteheads (20+ on each side)
Back and chest are completely clear
I generally feel better about myself, but sometimes I can be SUCH A BITCH. And I'm a guy too, so my friends are like "dude chill".
For me, the perfect routine right now is:
Cetaphil gentle cleanser (Sometimes when I have weird stuff on my face like sunscreen, I use Cetaphil daily cleanser(the one that suds up) because the regular gentle cleanser doesn't seem to get everything off)
CeraVe Facial moisturizing lotion PM at night. the cerave cream and cetaphil lotion are too heavy/oily and irritate my skin.
CeraVe Facial moisturizing lotion AM in the morning. It has niacinamide and SPF, both of which help my skin and prevent irritation/redness
I'm a little late to the Accutane clear up party(people usually clear up before day 60- I'm just clearing up now), but hey, I'm on my way!