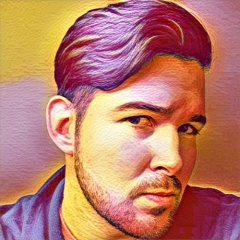 A little background:
So I did one course of Accutane, the first using generic Amnesteem. I relapsed with acne shortly after stopping, and went on my 2nd course maybe 4 months after my first using generic Sotret. My insurance didn't allow for more than 80mg a day, so that is what I had to deal with even though it was under my weight for 1mg/kg of body weight. I am a 28 year old, athletic male, 240lbs now, during my first two courses I was around 225 lbs. I took my 2nd course for 7-8 months to try and reach my cumulative dose. Well, now 2-3 years after my 2nd course - dun dun dunnn.. the acne is coming back. Mainly facial. The chest and back/shoulders have always been better overall than before with little to no acne anymore. My facial oil is coming back hard and I'm starting to get the typical cystic acne from before. I ordered the acne.org regimen but thought to myself between getting up for work at 5:45am and getting to the gym after work at 7:30pm, I don't think it will be easy for me to take 15+ minutes to make sure I do the full washing and treatment regimen with the acne.org products. So, I made the decision to give Accutane one more go. I went to the derm, and he said since my last treatment 2-3 years ago, there has been some new studies showing how important diet is during Accutane for it to absorb properly. High fat meals, makes sense, since Accutane is a synthetic vitamin A which is fat soluble. But sometimes I took it with a small breakfast, or a lean dinner like chicken and veggies to accommodate my athletic eating routine, so I don't think I got as much fat as needed, so the derm thinks that is one of the reasons I relapsed or failed my first two treatments. He told me about Absorica, and how it is already in a fat solution in the capsule which makes it absorb like 80% better on an empty stomach than regular generic Accutane. I was sold. It still probably benefits to take Absorica with fat so I have eggs in the morning and take it with glass of whole milk. Regardless, the drug needed pre-authorization from my insurance company because it is brand name and there is no generic's for it yet. My derm got it to approve by stating that I failed my first two treatments with regular generic Accutane (amnesteem, sotret).
**
So my 3rd journey begins. I had no side effects from first two treatments except the typical extreme dryness. I've already bought my moisture products which I've found to work best:
Simple Brand facial moisturizer
Systane 'Long Lasting' eye drops
Blistex Lip moisturizer sticks (3 pack)
Eucerin Aquaphor Ointment (41% petroleum) [use for extreme chapped areas like lips when I'm at home before bed, and inside nose]
Saline nasal spray
My girlfriend makes me a coconut oil based lotion for my arms and body if it's needed in areas
Took my third dose (Day 2) this morning, and I'm not sure if it's the heat in my car or the winter air starting but my nasal passage already seems a bit dry today.
Any questions, please post. I'll update during the first month when needed, but I don't see a point after that. My acne isn't very bad, it looks typical, but I'm 28 years old and this is "adult" acne. It bothers me. If I was 19, okay so be it. But working in the professional world and dating, I feel like an adolescent with this acne so I wanted to blast it one last time with isotretinoin! It's hard going from completely clear during other treatments and then having your acne come back. It's like if you were fat and lost weight and became ripped for months then one morning you woke up completely out of shape and heavy again. Once you see the perfection Accutane causes, you need to have it permanently. Just my opinion.