So, I know I'm breaking my once a week policy but I'm only talking about one thing right now... INGROWN NAILS. 

If you've ever had one, even a mild one, you know these are painful and have the potential to become infected and in severe cases, require surgery... not fun. So, general note: take care of your nails at all times. ESPECIALLY ON ACCUTANE.

Turns out, one of the less talked about side effects of accutane is ingrown nails... yay. I'm only talking about it now because it's becoming a problem for me and YES, I take very good care of my nails so it's nothing I'M doing. I showed you guys (in my album - Day 35) the picture of my fingernails biting into the soft edges of my fingers and causing a mild ingrown nail- which are termed "spikers." Luckily that one went away; the problem now is on my toes. 

It started out like this on day 45 where the skin around my toenail was peeling. This makes the skin that my toenail rubs very vulnerable to being cut open repeatedly and getting infected: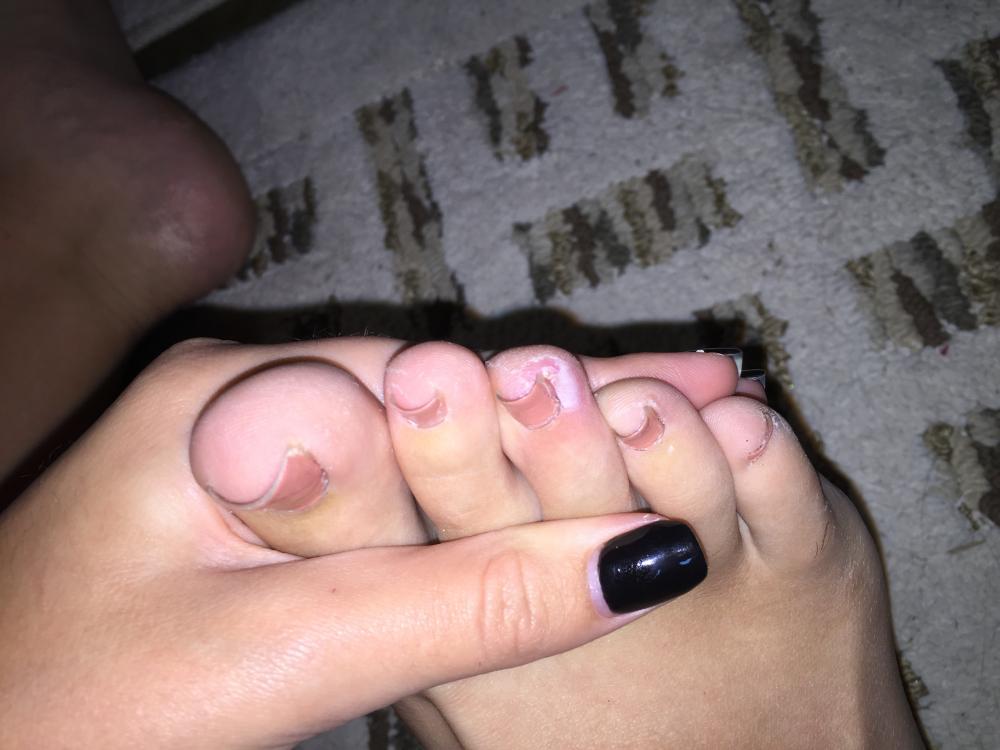 Now, 3 days later on day 47, it looks something like this: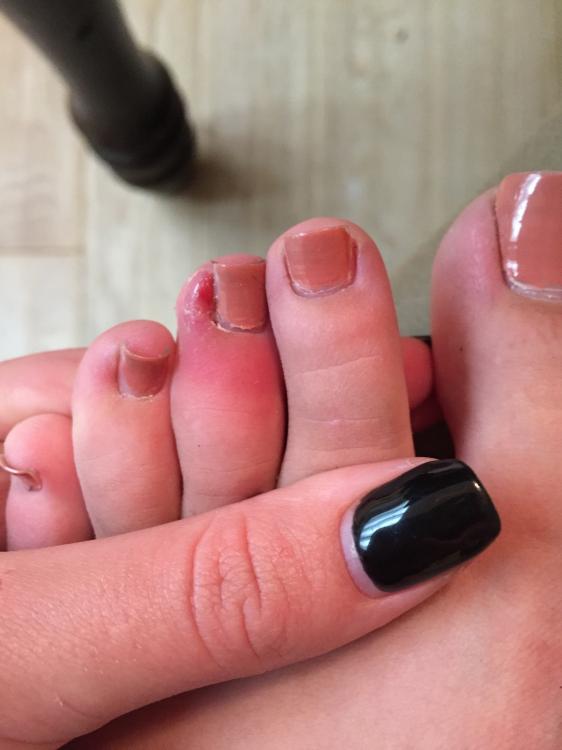 Yes, I'm aware that's my other foot but they both started out about the same time. This one just seems to be moving along a lot faster. Also, this picture is after I had cleaned it up a little. It had scabbed over and the scab was soft closest to the skin (meaning that it was open or at least recently open), but crusty on the top and obviously infected.

After some research, it does seem that this is a common side effect for people taking accutane or isotretinoin but it doesn't seem to show up until their 4th or 5th month...  I'm midway through my 2nd month... Also, most people reported their dermatologists not really knowing what to do or their advice not working. I will call my derm tomorrow and see if she has some answers, but in the meantime I'll be applying neosporin and a band-aid.

SO... people of the acne community, this is where you come in, HELP ME OUT!!! I know I've previously mentioned this but I'm a tennis player so I'm on my feet, running and suddenly stopping and switching direction a lot and I need help fast. Any home remedies or previous experience with stuff like this? Any help would be much appreciated.