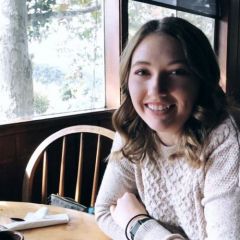 Greetings fellow acne haters!
So I have completed ONE MONTH on Zenatane (accutane)!!!!

Gonna talk about two things today. 1) this past week and 2) my dermatologist visit.
1) This past week:My skin is still persisting in the dryness department. My forearms and legs are suffering the most and I'm still seeing the white, flaking circles/patches everywhere. I spent Monday working while on my knees a lot and when I got home that day, I noticed that there was piece of skin that was dried out and peeling that was the size of a quarter. I wish I had taken a picture of it, it was just so weird to see. Also, I should've mentioned this in my last post but I didn't realize it till that night BUT I got this weird kind of... rash on the back of my neck. I don't know if you could call it a rash but it was this little patch of skin where all of the pores and/or hair follicles were raised. They weren't irritated and were only slightly red but I just thought you should know. Only lasted about 3 to 4 days and there's a picture in my album attached to this blog.
Touching again on the dryness, my lips are also suffering. Instead of just being consistently dry and peeling, they have become saharan dry and started to harden, crack, and bleed in some places. If I smile or laugh or talk and my mouth moves too much, areas of my lips will begin to crack and bleed. It's a real hassle while eating. Onto my hands! The top of my hands are now also forming the white circles and flaking and it's moving over to my palms. The areas between my forefinger and thumb are super itchy because of the dryness. The tips of my fingers are also starting to dry up and flake a little. Also, at my job, we have sanitized rags to use for cleaning things and my skin seems to be super sensitive to it; it doesn't burn but there's an uncomfortable tingling when my skin comes in contact with the solution.
Acne wise, it's all been pretty consistent for a while now: still itchy, still dry, but less cystic.
2) My derm appointment: All went well. Blood work was normal, side effects weren't unheard of. She was very surprised though that my initial break out had started so early. We discussed the lower back pain I was having and she said it was normal and as long as I didn't think it was preventative to my daily routine, I should just keep an eye on it and move along. Also discussed the "off" heart beat that I had had about a week ago and she said it wasn't a side effect they had seen with the pill before and that it probably would've persisted for longer but again, to just keep an eye on it if it pops up again.
The way my derm put it, she said that the first month is mostly a trial to make sure that your body can handle and process the medicine well before they put you on an amount that is sufficient enough to start drastic improvement. So, she is moving me on to two pills a day at 40 mg so we'll see how that goes. My major questions with the higher dosage are: 1) will I have another break out? and 2) is it going to dry me out more???
Well... that's basically it. I hope everyone has a fabulous weekend and here's to hoping that not much changes with the new pills! Ya know... except less acne. That I'm hoping changes haha.