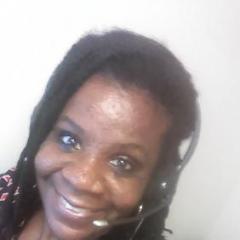 Entry posted by bumpee ·
318 views
I have suffered with acne since the age of 9. Although I enjoy writing Ive never written about it. It has shaped and destroyed my life. I not only have acne,. I have the worst possible kind. Severe cystic acne. For an outgoing bubbly person like myself, this has been very hard for me to deal with. It has held me back. When I was younger, it did not hold me back. I really did not care. All I had to do was put on a short skirt, fix my hair and no one would pay attention to my face. Its not as if I had alot of boyfriends or anything. But I did not lack self esteem. It was not only recent years, that I was treated like a leper.
I became a social outcast in 4th grade. I started out with two big wart like zits on my nose of all places. Nothing I did got rid of the warts. I was a cute little kid then 9-10 came and suddenly I was being laughed. at. A friend I had been close with from K-3, came to visit when we were in the 4th grade. She started calling me ugly. When we had choir practice for Sunday Services, a group of kids behind me always made fun of me during rehearsal. "How come you've got zits ?" During church, while we were dressed in our beautiful angelic robes, they would sit behind me and make fun of me. Drawing mean pictures of me on the church bulletin no less.
I was given the nickname "Lumpy". Everyone hated me except for two girls. The reason everyone hated me, "Cuz she got all those bumps on her face" My skin only got worse as I got older. When I was in the 8th grade, I would walk home to avoid the group of horrible kids in the back of the bus who taunted me. I wish I could say things got easier but they did not. In High School it was the same thing. Being called ugly. Enduring a bus ride (this time a much longer one) of kids laughing at me. "Her hair looks great compared to her face !!!" For some reason, I never let it get me down back then.
By college, it started to get me down. I guess in HS, I wanted to put on a brave face for my family. I did not want them to know that I was being taunted. I wanted them to think I was popular and well liked. When I moved to the dorms at college, my skin got HORRIBLE. I started getting gigantic cysts. Worse than I had ever gotten in high school. I did not realize the food I was eating (at least in my case) was making it worse. Rather than go to class, I stayed in my room, slept all day, and only went to the cafeteria to eat. I chose the worst possible foods. This resulted in not only break outs but also weight gain. I remember being approached one day by a girl that also lived in my dorm. "We were all just talking about your skin....You should do something about it" JUST GREAT ! Looking back I was doing everything wrong in regards to skin care. I was only drying out my skin. Not caring for it inside or out.
When I moved back from the two horrible years in the dorm, I had to put on the brave face again. I began to eat healthier and lost the weight Id gained over the past two years. Suddenly I was becoming popular. I "forgot" about my skin as I tend to do when Im feeling good about myself. But there was always something there to remind me (as the song goes..)
I remember one day I was getting out of my sister's car, and two boys were like "Oh my god, look at the girl's face..." I was so embarassed I became close friends with a girl who used to drive me to school each day. She had another friend who did not appreciate me being around. He would smile in my face, but then one evening I started getting these prank calls to my house. The person on the other end said to whoever answered, "You know she's got warts on her face !!!"
The journey has continued. It has taught me alot about myself and others. I used to get upset with the way people reacted to me, but now I see they cant help it. Ive never encountered someone so hideous so I dont know how I would respond. I dont like people equating my acne with being dirty or contagious.
I used a co worker's phone once, she vigorously wiped it off with alcohol after I used it and made a face. People dont want to kiss me on the cheek or sit next to me. If someone is offered the sit next to me the response is "No thats okay.." and they pile up on the other side. I take it personally because when I travel with my daughters the same thing does not happen to them. I know Im not imagining this. Im hoping that writing will help me deal with this struggle that I have kept to myself for many years.