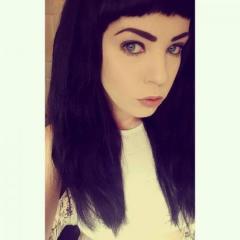 Feels like I haven't updated in ages! My grandmother recently passed away, trying to sort her resting place and lots of stress in work have made my skin my last thought...
However, after my small breakout a week ago my skin has completely recovered and I am clear again. I have already linked my acne and stress so I am truly surprised I have stayed so clear. Differin is really a lot of ups and downs, and I hope it all stabilises when I reach the famous Week 12. Overall, right now I think I can finly start to say Differin might just be working for me. To be honest, even if my results weren't as good I would continue using a retinoid for the forseeable future as my skin texture, condition and colour have never been so even and healthy looking. Like last time I remember my general skin condition being this good was when I was a child, pre puberty.
It's also comforting to know if Differin takes a U-Turn somehow and my skin goes realllly bad I have tretinion in my cabinet ready to start and my derm would gladly give me another round of accutane.
So glad I have had the support I truly need when coping with my skin. Support for acne is hard to find in the United Kingdom as the NHS is spread tight, low funding and overworked doctors and nurses. So I feel truly blessed my dermatologist, hospital and pharmacy experiences have been nothing short of amazing.
Fingers crossed these great things continue!