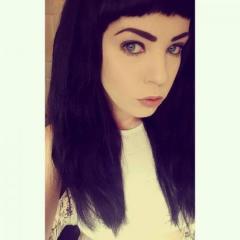 Current regimen-
AM.
acne.org cleanser
diluted 100% tea tree oil for spot treatment
acne.org moisturiser
PM
Acne.org cleanser
Differin .1% only to cheeks (literally never had a pimple or comedone anywhere else in years so dont have a need to apply it everywhere)
acne.org moisturiser
I am currently on Week 2 Day 2 of the tea tree oil and Differin.
Began using the acne.org products over my usual cleanser and moisturiser today.
Obviously its too early to make any sort of judgement but so far the swollen bumps on one side of my cheeks has reduced dramatically and some comedones on the other side have disappeared.
Some comedones are still under the surface like lil stubborn grains of sand. But I have between 10-15 comedones in the process of coming out to say hello.
Truth be told I am too afraid to use Dans BP just yet but if my skin gets ridiculous I might gain some bravery

In the first week I had really bad flakiness but either I have gotten used to it or me reducing the amount of Differin has in turn reduced the flakiness haha.
I will probably just do an update every week unless anything major happens.