I spent a lot of time outside yesterday and did some body-weight exercise to try and encourage sweating (it's really hard to get your face to sweat!).
My skin was sore and really itchy all day. In fact, at the end of the day, after the exercise and sun, it looked worse than ever: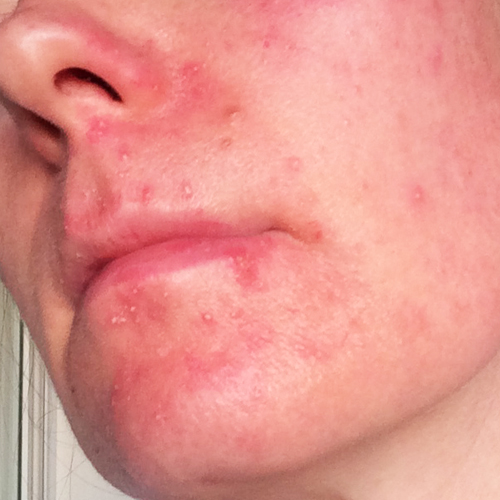 I was in two minds as to whether to try and put some antibacterial cream on or something to stop it being so sore. Also the little pustules had spread over the course of the day to both cheeks, which are usually pretty clear:
It was not good. In the end I did nothing, went to bed and hoped for the best.
This morning, to my relief, some of the pustules have gone away, so I think leaving it alone was the right decision. My skin is still pretty red and angry, even my cheeks, but it hasn't got so many pus-filled dots on it, which is great. I have a LOT of dry skin flaking off already, which I'm trying hard to leave alone: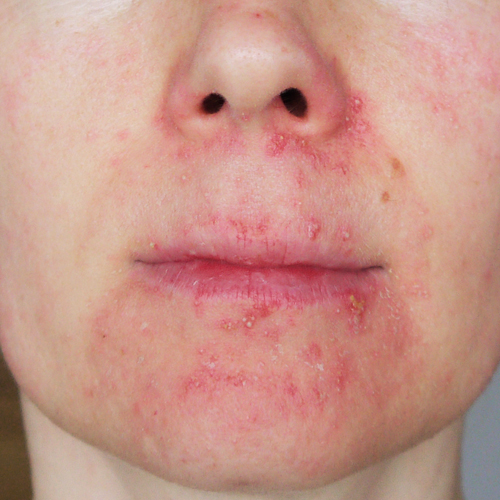 It's also really, really hard to stop licking my lips. They are so dry they feel like they are going to split when I smile (not that I'm smiling much, looking like this).
So, here we go with day 2.