I've had mild to moderate acne for 27 years. I'm now 40.
For the last couple of years I've been using very little on my face, just washing with water, or sometimes soap and water. My skin has been manageable throughout this - pimples here and there. Never completely clear though.
However, it has been so dry of late, so I started using a moisturiser... and then my spots got worse... and then I made the mistake of buying some freederm and neutrogena oil free moisturiser to clear it up...
Bearing in mind I haven't used anything topical on my face for two years, my skin has gone crazy. I have tons of tiny pustules and it just looks so awful. My confidence has hit the floor (yet again). So I did a lot of reading on the acid mantle, and the caveman regimen, and have decided to try it.
I also cut out sugar 6 days ago - by which I mean, my personal rules are that I won't consume anything that has sugar (or a form of sugar) listed in the top three ingredients. So that's no cakes, biscuits, breakfast cereals, granola bars, flavoured yoghurts, flavoured drinks, etc. I also won't drink commercial (pasteurised) fruit juices. I am still eating fruit.
As far as the caveman goes I am:
1) not washing my face at all
2) going to try baths to wash my hair so I can keep my face as dry as possible
3) i've stopped using toothpaste (I get a lot of spots around my lips) and will use a cup to rinse my mouth instead of gulping water from the tap ;-)
4) No more lipsalve. My lips are constantly dry and I lick them all the time - trying to cut this down too.
5) trying to get some sun on my face (not always easy in UK)
6) trying to sweat a bit more, as sweat is a crucial component of the acid mantle
7) trying not to touch my face so much
My sebum production seems to be non-existent, and my skin gets very dry and flakey and sore (and spotty - it really is hell).
I'm on day 1, and I'm planning on posting a daily pic for a month.
This is my skin the day before I gave up sugar: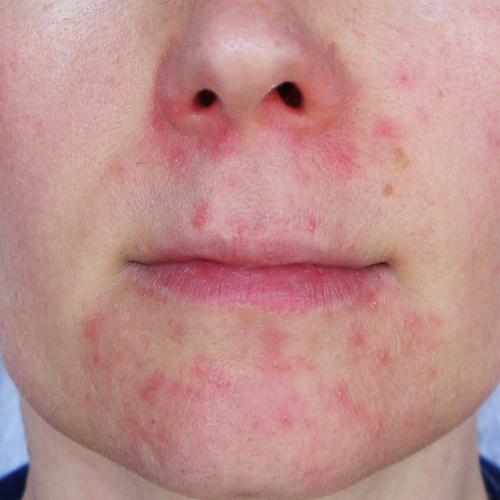 On the evening of day 4, and the morning of day 5 I used neutrogena + freederm. This was my skin at the end of day 5: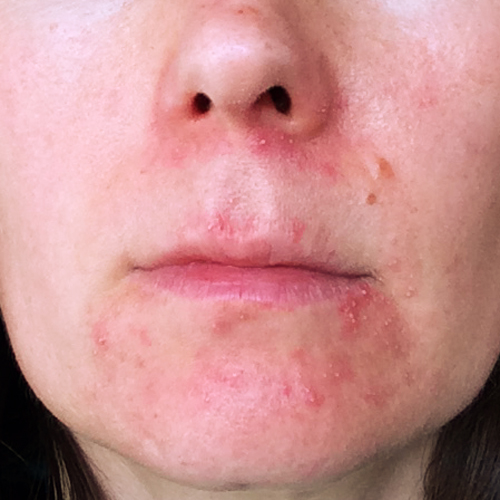 And a better one of all the pustules, which are just disgusting: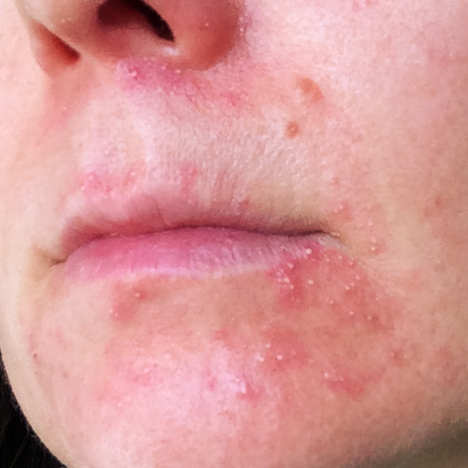 Wish me luck.