Before, During, And After Trimethoprim

My skin wasn't even that bad before taking antibiotics (both times)! Sometimes I feel like repeatedly hitting myself in the mouth for taking these pills. I should also note that I used aczone and differin XP for the duration and kept using them for a bit after stopping the antibiotics until the creams stopped working.
The antibiotic didn't start making my face completely clear until about two months in. I had to take 200mg twice a day, then eventually just once a day. There was a point about one month in when I got these huge, red headless pimples on my cheek -- I have the pictures to prove it -- which may have been a detox reaction or something. I loved these pills while I was on them; my friends even told me how good my skin looked. NOBODY had ever said this to me before so I was elated!
THE BAD NEWS:
My face got so disgustingly oily after about four months. And my face is naturally oily to begin with so when I say it was oily, I mean you could've fried an egg on my face. I had to ask my friends if I could edit their photos of me before they posted them on Facebook because flash photography is the devil for oily skin. I was also using differin XP on my face everyday at the same time, so maybe that could've contributed.
I also started having digestive problems at the most inconvenient times. Back then I wasn't informed about how bad antibiotics can be on your intestines, among other things, but I stopped them immediately after I found out. Unfortunately, I also wasn't informed that you're supposed to wean off of antibiotics. I didn't think it'd be a problem though because I'd stopped minocycline with no problems. My skin got so much worse after; it looked like every pore on my face was inflamed. I wish I'd been ignorant of dermatologists because I'd gladly go back to my "before" skin.
Before:
During: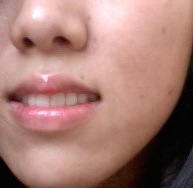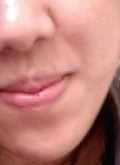 After: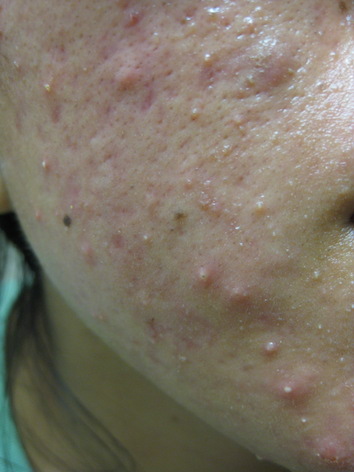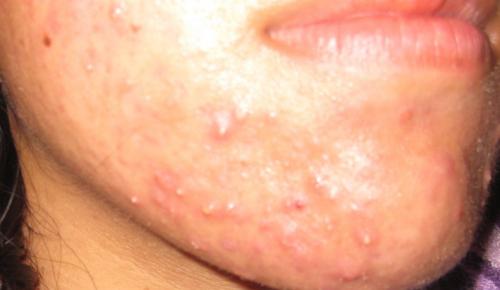 WHAT THE S#@$ HAPPENED TO MY SKIN TEXTURE. BLARG?!?