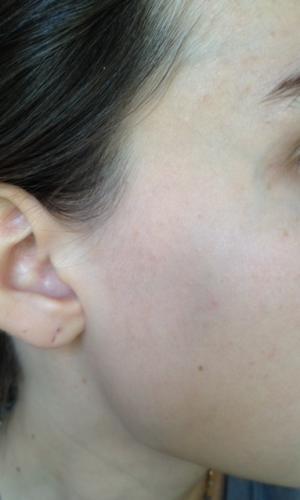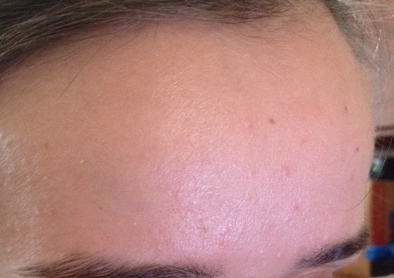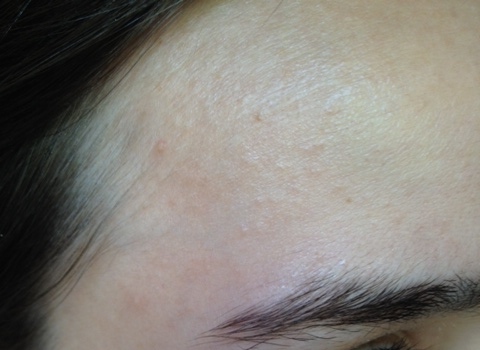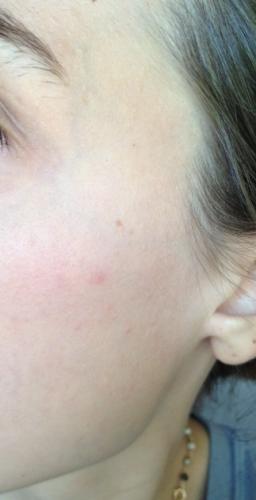 I've been using Differin 0.3 gel now for exactly 19 days, for mild acne, some of which I have attributed to hormones and premenstrual acne. I have been using Differin 0.3 in combination with Spirolactone 25mg and the birth control Loryna which is like an off brand Yaz, as well as Duac for spot treatment or really when my skin feels up to it.
Week 1: I experienced a little bit of dry skin, nothing I felt like I couldn't handle with moisturizer (Cetaphil). Didn't feel like much was happening but I was confident that with my mild acne it would pick up in only a few weeks.
Week 2: When I started to notice more flaking and peeling around my nostrils, my upper lip and chin area. My acne does not appear as though it has gotten any better. It is mainly centered right between my eyebrows and up, just a cluster of blackheads and clogged pores, as well as oily skin. Also, my temples weirdly enough have been flaring up and are not necessarily any acne I've seen before. Just sorta raised skin colored bumps, but utterly impossible to get rid of. Feel like my skin is in a perpetual "dull" period like what it is like following right after your period, ladies you'd understand. This is also the week I started taking Spirolactone 25 mg once per day due to my size, around 100 lbs, 5'0. Didn't notice severe side effects from Spiro, except for having to pee a lot and dehydration, as well as some dizziness when getting up quickly, which has subsided some.
Beginning of Week 3:
Recently, like as in 3 days ago, my acne has been what I consider "worse" just as an overall "open" feeling I have on my cheeks and forehead (the real trouble areas where I have been struggling with comedones and clogged pores), and my mostly small clogged pores have begun to get bigger and look more like comedones rather than little impurities. I feel like this might be the beginning of the awful purging period I keep reading about from Differin 0.3 but now I'm not too sure it might be Spiro's IB kicking in? It's odd because despite feeling like my pores are grabbing dirt from the air, and though I still hesitate touching my forehead because I fear my oil will spread, my skin is actually pretty dry and tight. That I've noticed-- that after I wash in the morning with an AHA/BHA cleanser given to me by my derm, that my skin is shiny and tight but slowly starts to sag and be dull as the day continues. I actually look forward to cleansing at night for this reason... Anyhow, my I'll post my derm's prescribed regimen and some pictures below. I'd appreciate any encouragement or advice if anyone has any! Wish me luck friends!
Morning:
Birth control pill
1 pill 25 mg Spiro
AHA/BHA Cleanser
*pat dry*
Duac (if my skin doesn't feel irritated)
Night:
Cera Ve (Normal to Oily) Cleanser
Cetaphil Moisturizer w/ SPF
*wait 10/15 minutes*
Differin 0.3 gel