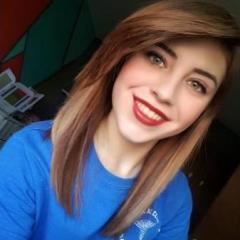 So a couple weeks ago I started a new regimen(AcneFree Clear Skin Treatment) and I never expected this thing to actually work. There are so many scams in the acne/skin industry. But within two weeks of using it, my skin was clear besides one or two scabs and blackheads on my nose (I could live with that, my skin was clear!) But just recently, I forgot to pack my Regimen with me for vacation. I thought to myself "oh, five days, it'll be okay,, you'll be fine." Wrong. The only way I could wash my skin was my brother's Cetaphil wash and a non-fragrance lotion sample they give you in hotels.
My. Skin. Went. Haywire.
Firstly, Cetaphil has never really treated my and. Second, I should NOT have used the lotion, but my skin cracked without it because it was so dry.
So, I return home and I have a dozen whiteheads on both my nose and forehead. Along with a lot of under-the-skin bumps.
I've been two days back into my Regimen and my skin is evening out again but I'm left with over 20 scabs all over my forehead and nose. No active pimples, besides a few on my forehead *relieved exhale*.
But I was SO close. So close. I look in the mirror and I want to scream and throw my fists around and cry like a toddler. I understand that in a couple weeks I'll be back where I was before this whole mess, I just hate how I felt like I'd finally kicked acne in the butt and it crept right back.
Will this war ever end, The battle between me and my skin? Would if I forgot my Regimen again? Would if it's for weeks? Will I have to wash my face with this stuff for the rest of my life just to keep my skin clear?