Update|Hyperpigmentation|I Want To Skin My Face Off With A Scalpel +Pictures
---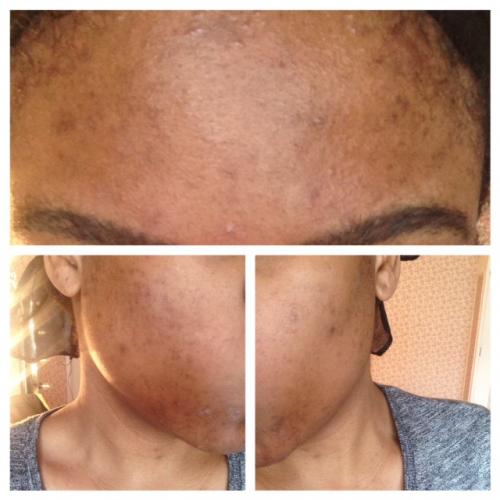 I have way less acne than I did a few years ago. I definitely know my skin has improved since then but I still feel the same shitty self conscious disgusting about my face because of hyper pigmentation.
I am gettin quite a few spots again probably because I'm so stressed with Uni and then stressed that my skin still isn't clear after all these years.
It's annoying you put so much effort into getting spots to go then ur still left with something else to cover.
I have just read that it's best to use retin A as a thin layer over the whole
Face. And this helps with fading dark marks so I'm going to start using it this way and hopefully see a difference.
Also will be getting the vitamin C next week; I've heard this on the face is great for hyperpigmentation. Anyone tried this?
I want to start using sunscreen but the ones I've tried have caused me to breakout more so I'm just relying on my foundation with SPF. Don't know if this is enough mind you I don't feel we get any sun here anyway, so I doubt this will be a negative factor.
Included some pics of what my skin is now at this present time.
If anyone has any suggestions PLLEEASEE comment or message me!! I'd really appreciate it. http:////dn4iqhjvtt39e.cloudfront.net/messageboard//public/style_emoticons/default/whistling.gif)
Thai xo