Tretinion-Clindamycin (Day 9)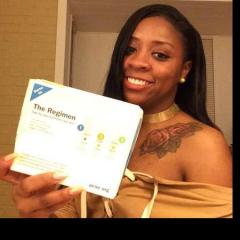 Day 9 update!
Just noticed that the area I was applying both topicals on has darken tremendously. I'm not sure what this is about. & it's the last thing I want to happen. I have enough black blemishes on my face & the last thing I want is for the ones I already have to get darker.
Comment if you know why this may be happening.
Thanks always!