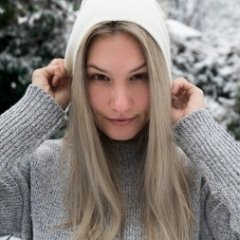 Like all of you, I've run the acne rat race for several years. Like you, I have tried so many treatments it would be impossible to list them all. I have spent all my free time researching, experimenting, testing and learning about my specific type of acne. I've found things that work and I've found things that work against me. I feel I finally have enough knowledge to put an end to it all. I've been clear before. Birth control kept my face flawless for several months. Unfortunately, it no longer has a clearing effect.
I'll make a short list of the things I've tried to clear my acne. This is definitely not comprehensive but may give you an idea of just how stubborn my case is.
Low Glycemic diet (no white flour, sugar, milk, etc)

Regular exercise

Birth control

Retin A

Tazorac

Clyndamicine

Benzaclin

Salicylic acid

Benzoyle peroxide

"The regimen"

Monocycline

Glycolic acid

Chemical peels

Professional laser therapy (Isolaz)

Zinc products

Sulfer products

Omega-3 supplements

Weekly facials

COUNTLESS home remedies

Proactive

Clarisonic

So, you see, you name it and I've tried it. There have been a few things I've tried that make a noticeable difference in my skin.
1. Cerave cleanser. I am absolutely in love with how gentle this cleanser is. It never aggravates my skin and allows for it to heal faster. The hydrating cleanser helps reduce redness and the foaming cleanser removes all makeup like a charm. This is my first step to clear skin.
2. Clarisonic facial brush. I do not find it helps with my acne but it does help my skin. My face is smoother and softer, which allows my makeup to look so much better. I am careful to be extra gentle and thus I don't feel it causes any irritation.
3. Retin A/Tazorac. By reading previous blog posts of mine, I rediscovered the effectiveness of Tazorac. Within 3 months, my face cleared up. I only stopped using this product because I became solely reliant on BC to keep me clear. I just didn't feel I needed it anymore. However, I do know the Taz worked for me because I was on it for 3-4 months before starting BC and it did an excellent job.
4. Pantothenic acid (B5). I started taking B5 two weeks ago to the day because I had heard so many amazing things about it. It was one of those "what the heck" things. So far, I don't notice any substantial clearing from it but I plan to continue using it for at least 4 more weeks.
These four things are what I will rely on to keep me clear. I truly feel, if I can have the will power to remain on this regimen for 5 months, I will discover a face I haven't seen since I was 16.
I am currently only using my cerave cleanser with Clarisonic alongside my B5 supplements. I'll be getting my Retin A in about two weeks. So, starting May, I should be able to fully commit to this plan.
I've said so many times that this or that regimen will clear me. My face right now is not great and not hideous. I am ok with my skin in this state and I believe the gentleness of Cerave is what is keeping it here. Since I am ok with my face right now, I believe I'll be able to stick with this plan as I am not desperate for a quick cure.
5 months. I want an entirely transformed face by the end of this summer.
5 months. I have absolutely never maintained a skin regimen for that long. My longest has been 3 months with second place coming in at 1 and 1/2 months. I've noticed that when I stick with something, I see results. My biggest problem is being too harsh and switching products too fast.
5 months to perfect skin.