Acnefree Severe & The Pill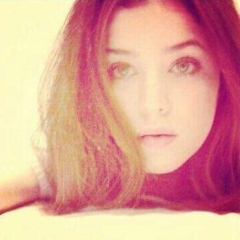 Hello everyone, my name is Maria and this is the story so far:
Last August I moved to a new city (London! yeah) but SURPRISE, a tremendous acne surge was waiting for me. As a teen I suffered horribly from acne, I even used Accutane TWICE! but i got the problem under control for at least seven years. When by my third day in my new town I had pimples and white heads all over my face I was so depressed I barely went out the house.
Product after product I refused to try Accutane for the third time ( they say It's really bad for your liver ) so I decided to give AcneFree Severe a try, by October 17th I started to use the product, and let me tell you the first three days were the BEST days in that month, just after two days my pimples looked better already, I was so happy.
Unfortunately that month as they got better, every fourth day they seemed worse. I was worried this was not enough, so by November 10th I decided to mix it up with birth control pills (YAZ), for I had read they worked (acne wise) on 80% of costumers.
Came December I had the worst breakout EVER, so many pimples and white heads, probably the purge of all impurities and a lot of stress I had in my life at the time. Nevertheless I kept religiously working the AcneFree Severe and the Pill.
January was a good month. I started to realize i had few pimples left, on my cheeks mainly, meaning my chin was finally FREE! at a point (September-October) the worst acne area in my face! Amazing I was already feeling better. By february i had only two stubborn pimples left on my cheeks but cleared out by mid-february.
April is here and let me happily tell you that there has not been ONE pimple on my face since. Now I'm determined to get those awful red acne spots on my face ( clear skin tones suffer most from this ) but so far I am very happy to feel for a month like a normal person! I wish I had before and after pictures to show you, but i got rid of those because they made me sad, lol.
I hope to keep up the good news with red spot treatments and other stuff, and that my story makes you feel motivated to remove acne of our lives!