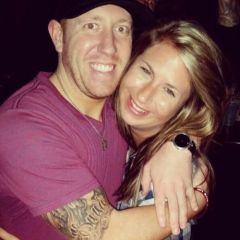 Well my attempt to blog throughout this whole process was a huge fail, but I just had to come post an update.
Six months after starting accutane I AM ZIT FREE! I have not had a new pimple in about a month. I have just a couple weeks left on accutane now. Is this a dream? Accutane is a rough medication to be on, but my only regret is not doing this years ago. Dry lips, red patchy skin, and back aches were my biggest issues but so worth waking up and looking back at clear skin in the mirror. I still have dark marks and scarring, but I'm hoping that they will fade with time. I don't really have any crater type scars.. mostly just discoloration. Does anyone have any tips for helping speed up the fade process?
If you are on the fence about trying this medicine.. I highly suggest doing it before the acne scars your skin more and more. I had consistent mild/moderate cystic acne for 12 years, and accutane cleared it up in about 5 months at 60mg a day. Wish you all the best of luck! I added a before and after picture.. I'm not wearing make up so the scars are visible, but make up covers them pretty well.