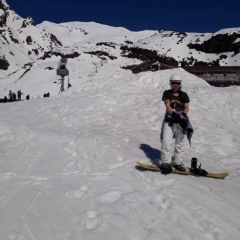 Entry posted by Jo NZ ·
236 views
I'm on day 20 today, so tomorrow marks the three week mark on Accutane.
Nothing much to report since the last time I posted. Lips are super dry and starting to also crack a little around the sides of my mouth.
Skin is a little dry but not overly, standard moisturiser is adequate - no need to use the really strong stuff just yet. A few new pimples here and there, no more than usual. They don't last long though as the dryness seems to make them peel off, and they aren't as deep as they normally are. Have already had a couple of comments from people that my skin is looking much better

As in my previous posts, any old pimples / blemishes on my skin are still continuing to dry and peel off.
Haven't noticed many other side effects so far. All going well.