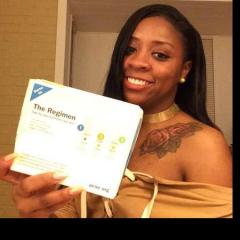 Embrace your flaws...
It's time to stop beating yourself up over your imperfections, over your flaws, your insecurities.
It's time to learn to love & appreciate yourself. It's time to look in the mirror & believe that "you are beautiful" that you are unstoppable & fearless! Stop feeding your fears with the opinions of others. So often we hold ourselves back because of what someone else thinks of us. Don't let people make you feel uncomfortable about being comfortable in your own skin.
Be secure in your flaws, accept & understand your flaws, that way no one can use them against you! Stop being something that you're not, you're only honest with others when you're honest with yourself! The public you should be the same exact you behind closed doors.
Stop allowing this world to think you're not good enough, YOU ARE! Stop living up to the standards society creates, you're a unique individual. Learn to love you, so you can be happy! It's time to free yourself, it's time to rise above all the negative opinions. Fix your mind on "I'm beautiful" so no person can make you feel insecure.
Trust me, I'm know the battle. I know the struggle you all are facing. However From this day forward I'm making a promise to myself. It's time to live mylife & stopping allowing "acne" my flaws to hold me back! I'm taking control of what's mine. It's time to smile again, it's time to embrace myself with no limits!
It's my dying wish for all of you to do the same. Speak positivity, be positive! Stop crying over things you can change. Get up & make a change! & most importantly embrace your flaws, when you change your attitude regrading a problem you open up so many opportunities for growth. Its time to grow, & learn to love your self.
Stay beautiful.
Beauty&blemishes