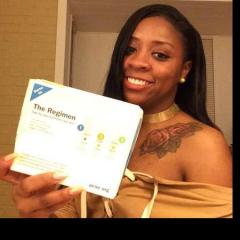 Hey beauties, let's catch up!
I hope all is well. & I wish you all the best in your clear skin success.
Ok, so as of lately I've changed sooo many things when it comes to my skin. Here's a few things.
Firstly, my skin still isn't clear, however there is a visible difference. My regimen remains the same, with the added addition of "Neutrogena rapid clear 2- in-1 fight & fade toner" today marks day 4. So far, so good! My acne scars are fading! I'll keep you posted on this product!
Secondly, ice Ice baby, another thing I've been doing is using ice cubes on my active pimples. Scientifically I'm not sure how ice decreases the size of pimples, however it works! Try it!! Try it!!
Thirdly, steammmmm after I wash my face before I apply my toner, I steam my face! This helps remove remaining residue & help Loosen blackheads. I take a clean face towel, emerge in warm water & place it inside of the microwave for a few minutes. NOT SANITARY, I know! I'm looking to buy a facial steamer. Comment if you know where I can purchase one!
Fourthly, I stopped using face towels as much on my face, with the exception of steaming my face. I now remove my makeup with Facial wipes, there after I use my clean hands to apply my cleanser. I rinse the cleanser with my hands & towel dry with a paper towel. I've learned to more so Gently Cleanse my face. "Irritation=acne" always remember that!
Number 5, less makeup! Less makeup!! Like I told you all before, I stopped using liquid foundation. 1 week strong now, so far so good! As of lately my new make up routine is concealer & a lil mineral powder. My Blemishes are move noticeable, & Breakouts are still, however not as frequent. (Attached is a photo) most def anticipate an improve in my skin without heavy makeup.
Ok enough! Enough! I will post more updates, tips etc. thanks always for reading.
Comments are loved!
Stay beautiful
Beauty&Blemishes.