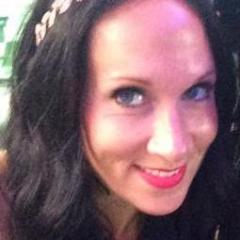 Today is the first day on my new journey.
I have been on a rollercoaster for the last 6+ months as many of you are also on your own. To sum things up into a nice brief package I am dealing with severe adrenal fatigue, I've been to Natropath and had all of my levels tested. I urge anyone who has a hormonal imbalance or concerns to get tested before you start treatment. I thought I only had high testosterone and started Spiro 50mg and Yasmin, well it hasn't helped and I've been at my wits end. So with results I have low T3, high testosterone, low (to basically no) progesterone or pregnenolone, and low estrogen (but still estrogen dominant) which has manifested itself into many of the following symptoms:
hormonal acne- duh obviously the reason I am on here or a symptom of the reason why

anxiety

insomnia

difficulty staying asleep

fatigue, lethargy

excessive oily skin

excessive hair growth (thankfull it's light baby blond hairs!!!)

moodiness

irritability

lack of period

irregular period if I am lucky

PMS

Carb cravings

I have been on Spiro 50mg and Yasmin for the last few months to treat the execessive testosterone and block androgens and clear my skin. I went to my Derm and said hey I have hormonal acne I want this, so she gave it to me. Well it hasn't cleared me yet, and I've been increasing anxious, depressed, and just spinning out of control. So I decided that was the end. Need to find out if there is something else going on.
Today I am also starting Pregnenolone 25mg 1x day. Nervous, excited and happy to have answers and a potential solution. Pregnenolone will hopefully jump start my thyroids creation of progesterone, with the androgen blocker hoping it will not create more testosterone.
Dealing with a terrible breakout that occured when I introduced Yasmin, tons of tiny bumps all under the skin. Have taken about 7-8 weeks to now come to the surface and I feel terrible and hate my skin. But on an exfoliation plan to clear. Refusing Retin A and others antibiotics. Using peels. AHA, BHA, BP and a topical compound mixed by my Natropath- Niacinimide with green tea extract and vitamin c. Studies show it has been more effective then clindamycin, and helps with lots of other skin rejuvinating, etc and all natural with no resistance. Starting this next week.
I've quit heavy training as that is the cause of my adrenal exhaustion/fatigue.. Incorporating yoga, walking 3-4 times a week. I was a bikini bodybuilder that competed last year and that is the reason this all happened. This is a complete life change for me, but that;s what life is, nothing stays the same, nothing is forever, and the only thing that is predictable is change.
I've been depressed for the last 4 months, and doing everything in my might to come out of it. Have accepted my skin and quit beating myself up. I don't look perfect, and for now I have to deal and cope with that. The world will have to accept me or not, but I will have to accept and love myself before anyone else. Cheers to day 1 and a new journey!