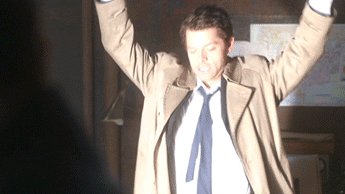 My battle with acne started when I was about 13. It was terribly inconvenient, as that was about the time I started actually caring about my appearance.. but anyway. My entire face broke out. Literally, the whole thing except my eyes and lips. It was terrible. What was even worse was the fact that I didn't know any better and decided to slather on a layer of drugstore makeup to cover it. *cringe*
The only thing I really used for it was pHisoderm face wash. I was unaware of the amount of products available for acne, so that seemed like enough. It was NOT enough. My mother took me to my pediatrician, who prescribed me a face gel to put on. Looking back, I don't even remember what the name of the gel was. I just remember that when I put it on my skin one night I woke up the next morning with my entire face red and burnt. Even though it wrecked havoc on my skin, I still kept using it. It dried my skin out awfully. I looked like I had a permanent sunburn, complete with peeling and topped with acne. I used it until the tube was gone. My acne was only slightly better, so I just decided to stick to my face wash and SA cream.
About a year later I started dating. I was still in the "cover my entire face with makeup" phase, though I was using higher quality makeup. I remember going on dates with guys, and when we would kiss my makeup would rub off and then I would panic and go reapply, while the guy was very confused as to why his lips were now flesh colored. Makeup was my safety blanket. I never went ANYWHERE without it. Not to school, not grocery shopping, not to the beach even. I always had on makeup, and should someone want to come over before I was ready.. I would make them wait outside while I put on makeup. I got a constant barrage of, "Why are you wearing so much makeup?" comments. I didn't care. They didn't understand.
At 15 I went on birth control and started using Exposed (a skin care line for acne, if you've never heard of it). It helped quite a bit. My face stopped being a lumpy mask of acne and started looking like actual skin, so that was nice. But I was still always broken out on my cheeks. After I finished my Exposed set, I started using Proactiv. It worked just about the same. Mostly clear skin, except cheeks and chin. I had more confidence, so I didn't feel like hiding all the time. It was manageable.
My skin was actually pretty good from 16-20. I just had a few bumps here and there. I started taking way better care of my skin. I would get maybe a couple of cysts a month, mostly small and during my "week". I did get a few breakouts spreading across my cheeks. They went away relatively quickly though and didn't scar.
That spout of pretty-ok skin ended at 21. I stopped taking my birth control for a few months while I was undergoing some tests for heart problems (which I don't have- at least some good things came from this). That's when it started. I would get patches of cysts covering both cheeks and my chin. Even after I went back on birth control (I went from Ortho Tri Cyclen to Tri Nessa) the breakouts continued. So here I am, at 22 trying to work and live a normal life but I'm all cystic and insecure and just want to hide under a rock. The battle wages on.