Stay Strong! Self Confidence!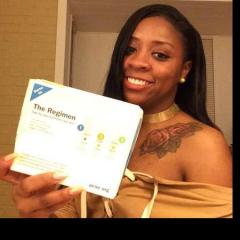 Like many of you, I have struggled with acne my entire life. However the last year and a half my struggle has become Severe. During the year of 2012 I suffered from a really bad breakout, & there forward the breakouts continued. I'm sure it got worse over time from using a countless number of products, unhealthy dieting, etc. However I remained confident, my acne wasn't a major difficultly in my life at the time.
During the year of 2013, I begin the break down. Acne started to surface all over my face, mainly my jawline & cheeks. I was desperate for recovery & clear skin, therefore I tried products after products. I used these products hoping for a change,however that time never came. There were times when I thought I saw improvements in my skin, but really I was only damaging it more. I fell into this depressed stage, I didn't want to work, I was missing college courses, and being social was no longer who I was. I lost complete sight of who I was, & where I was heading!
Late 2013, my skin is only getting worse. Blemishes cover my jawline & my cheeks. New pimples form daily. I've reached the point in my life where' I just cry, I look in the mirror and break down. I'm no longer confident in my self. Acne had robbed me of every piece of confidence inside of me. My self esteem is at an all time low. So where do I go from here?
The year 2014 approaches! Im still stick with these deep insecurities, shattered inside with no one to talk to. What do I do? Well the feeling of being "confused" "unhappy" "insecure" "uncomfortable" etc has lost it's course. I went to the library looking for some material that would help uplift my spirits, I found an amazing book. I begin reading daily devotionals, mediating, and most importantly I begin to self reflect. I was so focused on finding what made me happy again.
Today, February 18th 2014, I wrote this entry as a new person. Acne has taken so much from me. I've lost sight of what my life consisted of, & the love I have for myself. As of today, I still struggle with acne. The only difference now is, I realized this is my testimony. What I've been going through, is a story to help someone else stay strong, someone else believe that they're beautiful. Today, I stand much stronger than I did in the year 2012. There's times when I have my daily battles, however this battle is almost over. My positive attitude & ambition to Help others makes this journey a lot easier.
I'm so thankful for everyone in my life, who supports my movement "Beauty&Blemishes" who has encouraged me to stay strong during hard times. I'm most thankful for all of you, who are brave enough, to share your stories, and the struggles you face with complete strangers. We all are in this together, I support & commend all of you! It's important to surround yourself with people who see "beauty" in you, especially when you don't see It yourself. I see the beauty in each of you!
Stay positive! Stay strong! The battle doesn't have you, you have the battle! Thanks for reading!
Comments are loved! -Stay beautiful!