Hey guys so it's been exactly 2 months and 11 days since I started my acne journey and the regimen and I can honestly say I'm 99% acne free!!! For those that don't know what I was doing... I washed with lush coal face, treated with quinoderm 5% (BP) and moisturised with simple anti blemish moisturiser twice a day; once in the morning and once at night. This worked for me, it was a slow process and I gave myself 2 months to give the regimen a chance and honestly speaking I started seeing drastic changes and improvements in week 5 and 6. Week 4 was so rough for me I went through my skin looking so terrible and I nearly gave up but I kept telling myself that my skin hadn't gotten worse so i would stick to the regimen and honestly I'm glad I did! I'm week 7 I went from using quinoderm 5% to 10% and honestly speaking it didn't make the process any faster and I personally didn't see a major difference I just upped the dosage because the 10% was cheaper and my skin was over the dryness so it was more economical for me to do so. Other changes I went through were changing my moisturiser from simple anti blemish moisturiser to clean & clear oil free moisturiser with salicylic acid and I made this change because the simple moisturiser wasn't giving me the moisture I needed and was really hard to work with over the BP. Also by week 4 I had upped my dosage to two finger lengths worth of BP in my regimen and that's pretty much all the changes I made during this process. So what am I doing now? I'm still on the regimen but I have changed 2 components which are my moisturiser and my cleanser. I made these changes simply because after I ran out of the lush coal face and left my clean & clear moisturiser at a friends house I decided to go back and reuse and finish up products I had accumulated over the past months just to make use of them and avoid accumulating more and plan was that if they caused me to break out to stop immediately and go back to the combination that works! But I've had no problems so what I'm doing now is:
Morning...
Wash with simple triple action face wash from the simple spotless skin range then treat with quinoderm 10% and moisturise with Nivea daily essentials express hydration primer. I have also reduced my dosage of BP to only half my index fonger's worth as I don't get as many spots as before and I don't get them on as wide an area as before. I basically just spot treat with the BP and use the excess on areas where I'm prone to breakouts as a preventative measure.
Night...
I wash with my simple triple action face wash, treat with quinoderm and moisturise with the Nivea daily essentials hydrating night cream. I've incorporated the night cream because it's very moisturising and nourishing and it keeps my skin soft any supple and I don't wake up with skin as dry as A4 paper every morning.
I've ditched the Olay pot x cleansing brush because it's unnecessary but I still use my St. Ives scrub once or twice a week when I feel my skin is dull and it needs that extra boost! This is working for me and I'm going to stick to this regimen for another month or two before I start to wean myself off the BP because I don't want my skin to get used to it. I'm also still on cilest and I think it's helped in keeping my hormones in check because I don't even get that many spots even at that time of the month. However I think the BP has made the greatest difference to my skin. My skin is not perfect but I don't think it will ever be, I'm just happy I'm not a spotty mess anymore and that I've got my confidence back! My makeup glides on now and looks great and although I have tonnes of scarring it's disappearing slowly and it's much easier to cover up than those pesky spots! Tips I can give anyone suffering from acne... Acne.org is your best friend, the regimen is amazing, stock up on loads and loads of BP, listen to your skin, be patient and don't be discouraged the results are worth the wait and my hypocritical tip of the day... Don't pick your spots!!!!! Good luck with your journeys guys!!! View progress pictures down below! Xxx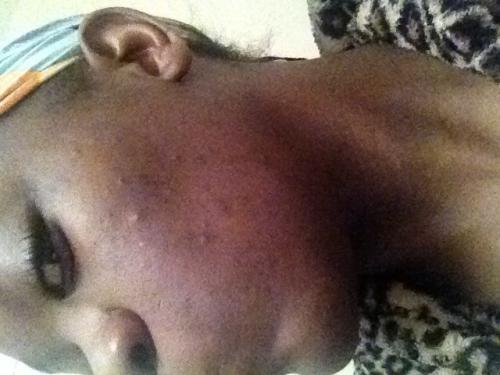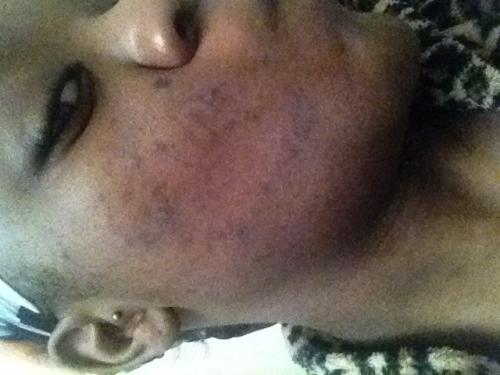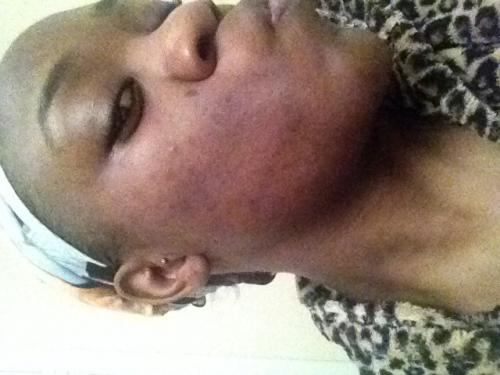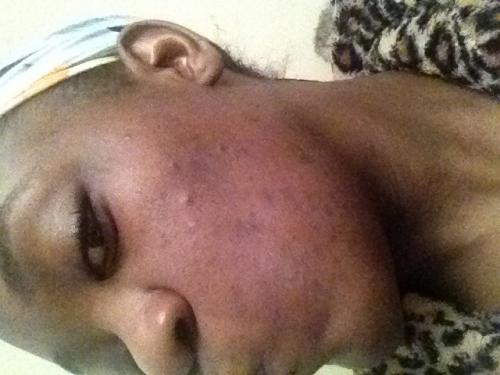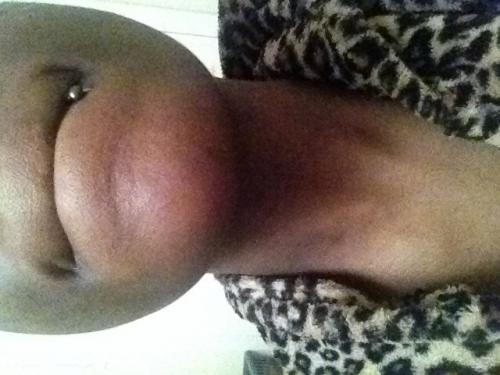 Most of what you see in the pics is dark marks/scars & hyperpigmentation but other than that my face is the clearest it's been in over 6 months. I only have 3/4 prominent spots/breakouts but it is that time of the month for me and that's purely the reason why these spots are there. Check out my other pics and posts to see the improvement for yourself and all achieved in just over 2 months!!!! I'm so happy!!!