For The First Time In Forever...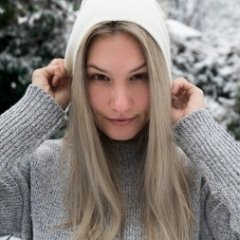 If ya'll haven't seen the new Disney movie, Frozen, yet, go now! It's amazing. I say this because the title to my post is in reference to one of their songs haha. Anyways!
This is the third blog I've started regarding my acne. If you want a full back story, read my two other blogs and you'll get all caught up. But this isn't to inform anyone, simply to help me keep track of any progress.
You see, I've realized that the one thing I haven't tried for my acne is to STICK WITH A REGIMEN. For real, if a product doesn't give results in a week or two, it has become habit to toss it in the trash and move on to the next thing. Well, I'm starting to realize that it just doesn't work that way. It can take months and months for results to become apparent and my impatience is keeping me from my dream skin. I've come up with a regimen I really like and truly think will work. Of course, I always truly think everything will work. Here's my plan so far.:
Wash makeup off with Extra Virgin Olive Oil mixed with Polysorbate-20. I love washing with oils and have been experimenting with them on and off for two years now. The oil cleansing method (which includes castor oil) causes the ABSOLUTE WORST breakouts ever. Twice I've tried it and twice it has given me a severe acne rash that has lasted for a minimum of three months. So, never again will castor oil touch my face. However, I have tried multiple other oils and essential oils with absolutely no problems.
So I use olive oil to remove my makeup because I need a good amount each night to effectively slather all over my face, and olive oil is least expensive. Of course, I use a high quality kind. So I'm using olive oil to remove my makeup and the added polysorbate acts as an emulsifier which ensures that all traces of dirt, makeup and oil is washed off when I mix it with water. Without the emulsifier, the olive oil would be nearly impossible to wash off without a bit of effort (repetitive steaming and wiping). I find this to be a much easier, effective and time-effecient method.
After washing my makeup off I usually double cleanse with a second, actual cleanser. This second cleanser is for treatment purposes only. Once my skin is better, I will probably exclude a cleanser as I am trying to keep my skin care organic. For the time being, I am using a 15% salicylic acid cleanser, a African Black Soap, or a new soap I am getting in the mail today which is made with Kojic Acid. The kojic acid soap I'll start to use nightly as it has been reviewed as being extremely effective at fading hyperpigmentation as well as helping treat breakouts. My hyperpigmentation is BAD. The OCM breakouts leave me scared scared scared.
Now, with this second cleanse I use my Clarisonic Mia. I got my Clarisonic years ago thinking it would be the end to all my skin problems. However, when it started to make me break out in places I generally don't break out, I shunned it. I've tried it multiple times since then but the increased breakouts always scarred me away. Now, I'm willing it give it at least a month. With the Clarisonic use, I've noticed it has brought some under the skin pimples to a head faster, has made my skin very smooth and does help with the absorption of my moisturizer. Though it gives me little, hard bumps now, I believe in the long run it'll be one of the best devices for my skin. You should know that even if I don't double cleanse with an actual cleanser, I will still run my Clarisonic over my wet face.
After I cleanse I pat my face until nearly dry and add 5 drops of my homemade moisturizer and work that into my face, being gentle. My moisturizer is a blend of oils including 3/4 grape seed, 1/4 apricot kernel, 20 drops of tea tree oil, 20 drops lavender oil, 15 drops rose hip seed oil and 15 drops frankincense oil. These measurements are per one ounce. The moisturizer does take several minutes to sink it but I believe it is because of the rose hip oil. Reviews said that, although it has many wonderful skin benefits, it is very thick and takes a while to absorb. I have used lavender, tea tree, grape seed and apricot oil for a long time now and they always sink in immediately.
I wait for my moisturizer to sink it then finish my regimen with my Reviva 10% Glycolic Acid Cream. This stuff has amazing online reviews for everything from wrinkles and sun spots, acne and acne scars to brightening the skin and taking years off. It itches for a few minutes when I put it on and I HATE itching. Not bad but certainly noticeable. I try to take that as a sign that it is working and try to relax as it, too, sinks in. The glycolic acid adds nightly exfoliation, shrinking pores and keeping them clear of blockage and potential breakouts. I was going to get some more Retin-A from my derm but really wanted something natural and something I can use when I'm pregnant (just in case acne still plagues me then). That's how I found the Reviva brand. This cream is ALL NATURAL. It even has added essential oils for a soothing effect. I can use this stuff for the rest of my life if I want and is totally pregnancy safe. It also does the same job as Retin-A, such as increasing cell turnover time and encouraging the growth of new skin cells.
So, that's it! I wash with Olive Oil and my Clarisonic, moisturize with a homemade oil blend and exfoliate/treat with glycolic acid.
Some of you reading may be thinking, "Holy cow! That's waaay too much exfoliation! The Clarisonic, an exfoliating cleanser AND a glycolic acid cream?" Yes, that is a lot of exfoliation. But, trust me, I know my skin. When it comes to chemical exfoliation, my skin loves it. And since I started this regimen two weeks ago to the day, I have not experienced ANY dryness, flakiness or tightness. In fact, I literally feel like my pores are able to breathe. My face feels fresh, feels healthy and very balanced when normally I have quite oily skin. Not to mention my makeup goes on so much smoother and brighter.
So, I've been on this regimen for two weeks. That's halfway to the one month mark where I'm hoping breakouts will start to be smaller and shorter. Right now I have numerous small, hard bumps that will not amount to anything. I also have two healing pimples on my right cheek as well as an active pimple on that side. My left one active pimple and a small cluster of healing ones. Chin and forehead are clear of pimples yet plagued by hyperpigmentation. It doesn't sound bad, but with all my dark marks, it looks like I have severe acne. Also, these pimples have been on my face forever. Some, literally, for months. But, they are on the slow road to healing which I'm thankful for.
Any new pimples I get seem to be small. ABSOLUTELY smaller than what I was getting about a month ago.
It is important to note that I am taking birth control and have been for 3 and 1/2 months. At the 3 month mark is when my face clears up from that. However, because of the OCM disaster, I am still dealing with that massive breakout. I know that birth control clears me so I'm sure that has something to do with my face beginning to heal up. You see, I plan on being on birth control for a few years and do rely on it to give me good skin. I'm doing this regimen, however, as an anti-acne AND an anti-aging skin care method. I'm in my early twenties so it's the perfect time to start.
Also, because skin care regimens can take several months to work, I want to get it working now so that when I do go off birth control, I'll hopefully be covered.
This skin care regimen is one I hope to follow for years to come. I believe it will help ward off any unwanted skin problems. It fights acne, hyperpigmentation, age spots, wrinkles, dullness and everything else. My goal is perfect skin. Not just ok skin or average skin. I want perfect skin. I'm not aiming for anything less than the best. I know I can get there.