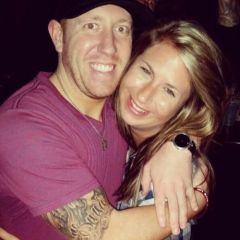 Well, I guess I'm officially a blogger! This site really helped me decide to go forward trying accutane, so I decided I would document my journey as well.
I will start by noting that I have suffered with somewhat mild acne for 11 years. I'm now 23 years old and have tried pretty much everything to clear up my face. I have taken a few different antibiotics, prescription creams and gels, hormonal drugs, proactiv, chemical peels, expensive clairisonic brushes, home remedies, and over the counter products. Accutane is my last resort.
So far I have had two negative pregnancy tests, taken the online tests, and promised that I would not conceive a mutant baby while on accutane. I picked up my prescription and am now on Day 3 of treatment. I'm taking the brand Absorica to be exact 40mg once daily. I'm not sure if it is too early to have side effects, but so far I have had some mild headaches and I do feel drier.
Also I am terrified at the idea of the initial breakout! Has anyone gotten lucky and not had one with this drug? I would love any feedback anyone has to offer!