Roaccutane/accutane Treatment: Week Seven
---
Seven weeks. 2 MONTH IS SO CLOSE, I CAN TASTE IT.
So last week I posted that I was meant to be bumped up 10mg but my script had never arrived. SURPRISE, my dermatologists a douche. After not receiving the script which I was meant to start 2 weeks before that, we called the office ladies 2 times and they said they couldn't read his handwriting, so they couldn't help. They then gave us his mobile number, which we called 3-4 times before he was available to talk properly. He said he would send off another script soon. 3 days later, and still no sign of the script. It has now been 3 weeks since I was meant to start. When we called him up again to ask if he could do something about my script, he said "Who's Emilie?"
Anyway, while that's getting sorted/not sorted, my skin has been pretty average. I went to see my Grandma the other day, and she said my skin looked a lot better and that it was actually "acceptable in society." I was like, what bitch? I've had 3 new breakouts this week.
It's really funny because last week I had two pimples on my forehead, and I made a joke to myself saying that it would suck if I had a whole line of pimples in a row........Jinxed it.
The side effects are more visible to me now. Obviously the dry lips have been easy to notice all along, but oh my god, my the sensitvity. I scratched my arm the other day and LAYERS OF SKIN CAME OFF WITH IT. I had a massive cut in my arm! It happened again every time I scratched. Now my arms are covering with little scabs, and it's so rank! Today I was plucking in between my brows, and my skin started peeling and bleeding. Pain in the ass!
Other than that, it's been pretty good.
I haven't brought any attention to it because I thought it was just a stage, but my chin has almost cleared up entirely! One of my main targeted acne areas is clear! I couldn't believe it!
Here we go. P.S MY EYEBROWS ARE GETTING OUT OF CONTROL, AND THERE'S NOTHING I CAN DO. WAAAH.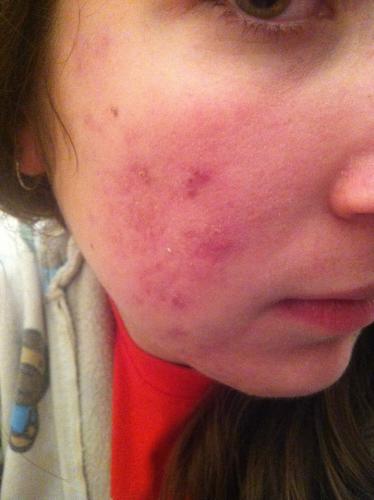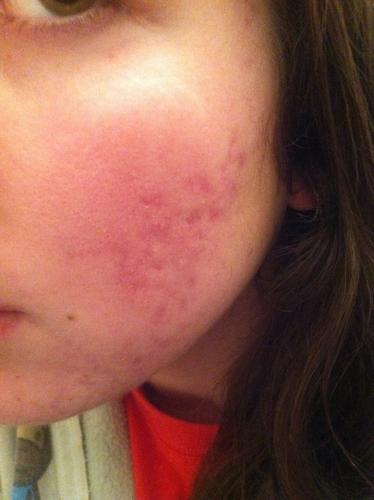 Here we witness a new form of "bad luck" which goes hand in hand with "unfortunate coincidence"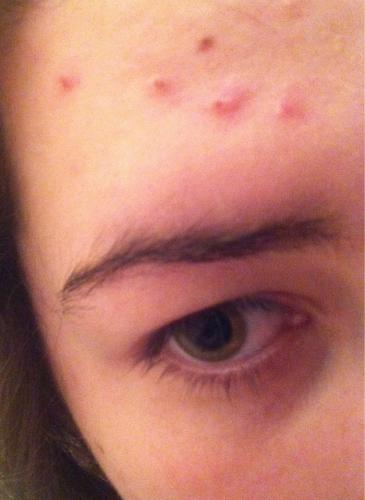 And here we have in smile because YOU GO, CHIN COCO.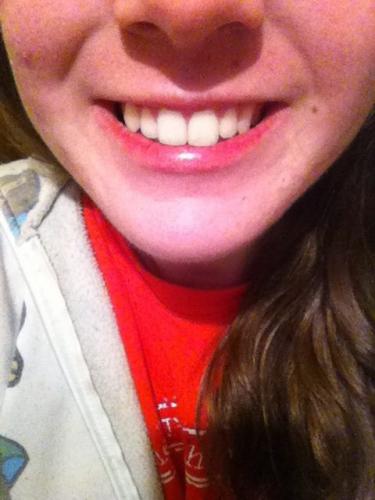 See you guys next week. 2 months! Looking forward to it!