Make-Up Junky's Cystic Acne Journey Wk1-4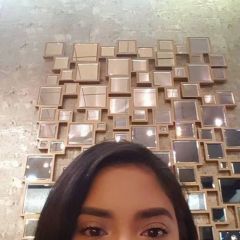 WEEK 4
Yes I know. Starting this blog a little late. But I thought it is better late than never. I will be giving my weekly experience of how the regimen has worked for me, up until now. I hope that someone will find this helpful.
MY PERSONAL GOAL:
I would like to regain a confidence that I have lost. I want to look and feel beautiful without a full face of make-up on. I have high hopes for the ACNE.ORG REGIMEN. &from what I hear from so many people, I believe that this will work. Of course a life style change is in order. But that will come with the clearer face, because a boost of confidence is fire I need to make a change.
MY ACNE STORY:
I noticed that many people start with this, so I might as well too. Maybe my back story will help those of you going through the exact same thing. I am now 27, and didn't start to have acne until I was in my early to mid-20's. I noticed that I started to get it more when I became less active physically. In high school I used to swim 2 times a day, carried on with that even after high school. When I started working full-time, was when I stopped swimming. I am convinced that it was the chlorine that kept my skin clear. But when you think about all the stuff that's floating around in pools, I then convince myself otherwise. Cystic acne was always my problem. I would never get the pustules, just the ones that are huge and linger under the skin that seemed to last for MONTHS. Now that I am older, it seems to have gotten worse.
WORKOUT?: I am not very active physically these days. BOWLING and SOFTBALL are the things I do now a days, and that's once a week of each.

HEALTH: I don't eat very health, but I try my hardest too. Still catch myself eating out of the occasional fast food chains.

MAKE-UP?!: I only wear make-up on the weekends. I will put a full face of make-up on. I have combination/oily skin.

MEDICINE?: I do use birth control. I am using the MIRENA IUD. Which has warnings of acne break outs (but I wanted a bc that would work FOR SURE). The IUD was placed in on April 2013.

ABOUT MY ACNE: Breakout's started in the beginning of September, but I have been battling with cystic acne for years. Only now has it become aggressive. My acne mostly appears in the cheek, jaw and forehead along the eyebrow. I also have a lot of

HOW IS THE ACNE.ORG REGIMEN WORKING SO FAR?
WEEK 1-2:
CLEANSER:
I found it really difficult in the beginning to get enough of a lather with 2 pumps of product in my hand. So what I do is put one pump in my hand, and then add as needed. I couldn't grasp the idea of getting my face clean enough without really rubbing the cleanser into my face. But just remember to have a light hand. Try thinking about that operation game. If you touch your face, BUZZZZ!!! It is crucial
not to
irritate your face.The introdution of new products to your face will be irritating enough for the next few weeks.
BP:
Initially I applied a pea size dot on the areas my face that we effected the most. I then but light amounts on my forehead and nose. I did not start on applying the BP just once a day. From the start I applied it 2 times a day.
HOW DID MY FACE REACT:
In the first 2 weeks you may notice that you are breaking out
more
. Which is expected since you are introducing new things to your face. Also, all the impurities from deep within your skin are erupting (literally) to the surface, thus the breakouts. I noticed that white small rice like grains started to come out of my pores. This stage was so annoying. My face and was ITCHY because of the intro to new products and the drying of the products. The flaking is NOT AWESOME. When neccessary I couldn't even put make-up on. Even tinted moisturizers didn't work well. So during the first 2 weeks, give up on face make-up and just
enhance the eye make-up
and call it a day.
WEEK 3-4:
BP:
I am now using the full dose of BP. I find that when I go more than 12 hours without washing my face that I start to feel some pimples erupting. Sometimes it is hard to with work, and then after work activities. I noticed the the itching has gone down and the flaking has as well. That might change when I add the AHA+ to the regimen. I'll keep you updated
Moisturizer:
Acne.org states that the moisturizer is residue free. I thought initially that the feeling that I have on my skin was for moisture mixing with the flakes of skin on my face. There was a feeling of grittiness on my face. Like the feeling you get when you have been walking around in an area where the air is not clean. I experimented with a different moisturizer, one that has not given me problems in the past,
CETEPHIL
's daily moisturizer. It does have an SPF of 15, but it is low enough to not irritate the skin. I have been trying this in place of the Acne.org moisturizer, and I like it much more. I will likely not be repurchasing the Acne.org moisturizer.
ACNE:
As you know. Cystic acne seems to stay around
FOREVER
. But in the later parts of week 3 the bumps and redness have started to anticipate. A lot of the acne on my face has started to dry out. Which I think is a good sign.
MAKE-UP?!
: I did have a few social gatherings to go to, and yes I did wear make-up. As much as I didn't want to, I did. I applied Loreal's BB cream on my face by dotting it. I took a flat top, soft kabuki blush by ELF Cosmetics and dampened the tips with water using a spray bottle. With the brush I patted the BB cream until I got an even coverage. Remember to
NOT
use circular dragging motions because you do not want to irritate the skin. Using circular motions may also disrupt the top layer of your skin allowing it flake. And we don't want that. While on the regimen I noticed that my face does not get too oily anymore, so I did not add any powder. I used cream foundation in a darker color to contour my face, and used the same method to blend out the contour as I did with the foundation. I tried to minimize the amount of irritating brush strokes.
OVERALL:
I am extremely happy with the results. I can't wait until my face is ACNE free. I will keep you all posted. The first 3 weeks were definitely the hardest for me. It is getting much easier. Let me know if you found this helpful. I will try to blog frequently. I am excited! I hope that you join me on my journey to a healthy face, healthy body and a healthy mind. It's time for a change. LET'S DO THIS.
More photos to come.