8 Month Update: Totally Clear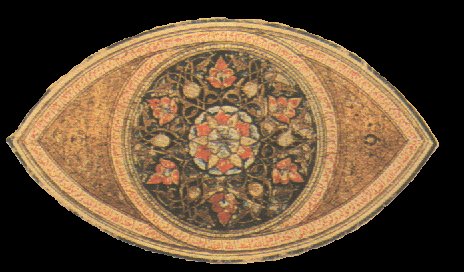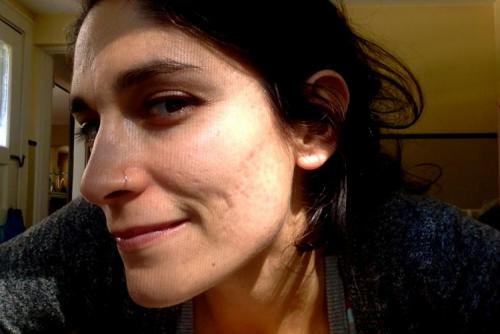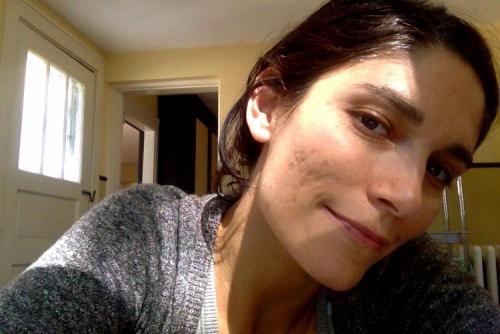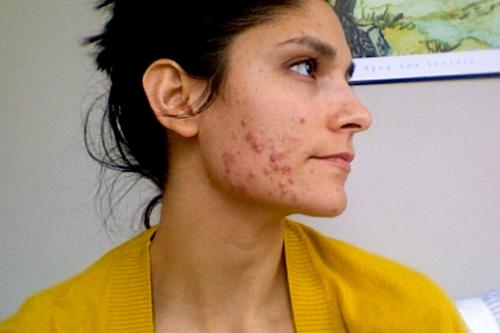 Well, it's been eight very slow-going and difficult months since (re)starting the DKR after foolishly going off of it and having the Worst Cystic Acne of my Life.
Please look at the top two pics above of my progress---the discoloration is just hyperpigmentation that I'm "working" on through the use of Dan's AHA lotion and Tamanu Oil...but other than that, I have no breakouts. I get maybe a tiny one here and there but never cystic.
Sadly, I have some ugly rolling scars, as you can see, mostly on my left cheek. Not much I can do about it, though; I've done a ton of research and most of it shows that most treatments are useless...
Hey, I'm just ecstatic that I'm clear now. I do wear a bit of BB Cream sometimes and that helps my confidence regarding actual scarring, but for the most part, I must say I'm so happy to have clear skin again and not be suffering like I was.
Also attached is a photo at the bottom from earlier this year when I was at the peak of having the severe cystic acne. Ugh, it was so painful and everyone had an opinion to throw at me, it was so embarrassing.
I'll update you again every couple of months like this so we can look at the hyperpigmentation progress together, and also see if my rolling scars (specifically on my left cheek) smooth out even a tiny bit...
Let me know any questions, I'm here. Also, at the end of the year, I will post my Regimen---as admittedly, I use the DKR to a T, but also in addition use a different moisterizer than he lists, plus the Tamanu Oil with Jojoba mixed in (because Tamanu Oil is a bit drying for me---but definitely useful with the hyperpigmentation...)