Roaccutane/accutane Treatment: Week Three

Roaccutane: the medication that turns you into a pepperoni pizza.
So three weeks down since I've started Oratane (Roaccutane), and it's been a bit of a roller-coaster so far. I've been on 40mg, in case anyone was wondering. Yeah, so last week I went through the initial breakout, and 7 days later, I'm still recovering. My skin definitely isn't as sore and inflamed as it was last week, but it's still pretty red and spotty. I've got to go to the derm in a couple of days for a check-up, and some more blood tests.
My side effects haven't really changed. I went through a few days of not being able to sleep, but I think that may of just been the stress of having Mock exams. Thankfully, I'm back to being able to sleep like a baby again. My skin is super, super dry around my nose and my chin and no matter how much lotion I put on it, it just won't calm down. I went through a day where my lips weren't dry AT ALL, but the next day I woke up and they were cracked and bleeding, so I may of just got lucky. The sun sensitivity is still there, and I'm presuming it will be throughout the treatment.
Roaccutane is very weird. I feel like over the last 3 weeks, my skin has gone through some dramatic changes, more than I have ever had in my life. It's a bit weird to see, but it's quite interesting. I'm also quite thankful of it right now as well, because when I wasn't taking any medication, I kind of just felt as if there was no point bothering to try and improve my appearance. Because you know, I had acne and I felt as if that was the biggest flaw ever, and that no one could ever look past it. Obviously, that's not true though, but you know how it is when acne gets you down. But now, because I know my skin is being taken care of, I can start exercising again, and I'm super thankful of that.
So here is my current skin, after the initial breakout.
Sorry the pictures are so low quality, I left my camera at someone elses house.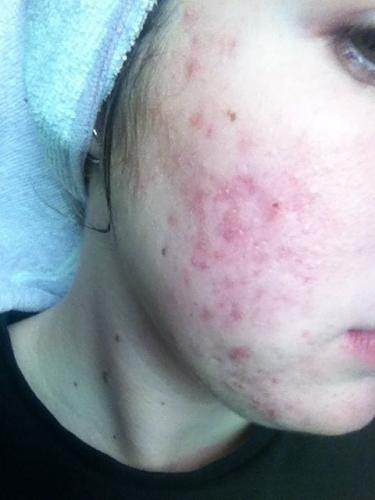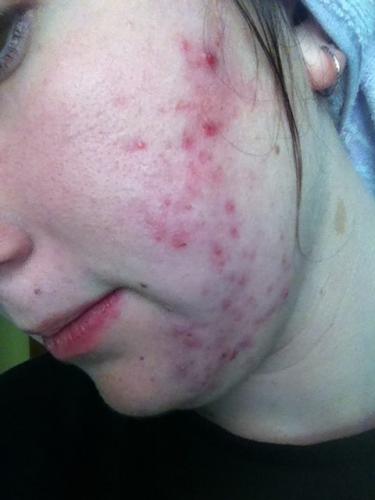 See you next week. Let's pray that my skin doesn't get worse, haha.