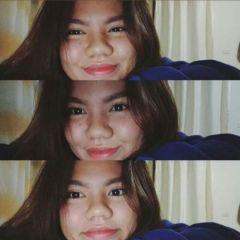 Entry posted by iamdfag ·
629 views
Im sorry i havent posted yesterday coz the wifi got crazy. But anyways as promised, heres the pic of my progress after 1 month.

)
I know you cant tell huge improvement but honestly in person its really much better and my neck feels so much lighter unlike before. Right now the actual acne already dried up. Theyre all dead. But it left very visible acne marks which i hate.
Let me know your opinions about it.

See you in a week.