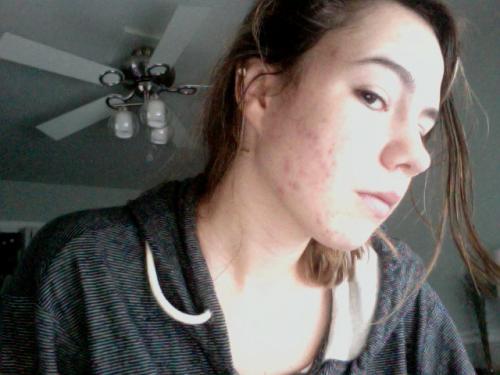 Last weekend when I went to the beach I forgot my makeup removing wipes. The only option I had was to use baby oil to take off my makeup. I was all prepared for my face to break out. They say excess oil is the reason for acne, so putting even more oil on my face should've been detrimental. Within a day, I started noticing improvement. I attributed it to the beach and the salt air. But now a week later after using baby oil instead of makeup removing wipes, my skin looks so much better, not to mention it feels so much softer. My skin was really dry for a few days after using too much BP, but after 2-3 days, thanks to baby oil, all the dryness is gone.
Currently, I have one pimple on the right side of my face that's being stubborn but it's drying up. I also have a small one close to my hairline on the left side of my face near my eyebrow. This morning I woke up with a really tiny whitehead on my chin, but I'm not going to pick at it because I don't want to spread bacteria. Besides, it will probably go away on it's own soon enough. It also looks like a small one is coming on my forehead but it is developing a head, so it should probably go away soon. All that is left for the most part now is scars, but even those are getting lighter.
It's really weird that I am clearing up now because I've been so stressed all week and I haven't been eating very healthy. Hopefully though, the improvement continues. I'm well on the way to clear skin.