Day 120... I Can Happily Say That The Battle Is Over

Wow, it's been a very long time since I have written an entry!
Sorry, I've been super busy with my new job, which I actually happen to enjoy!
Update Pics: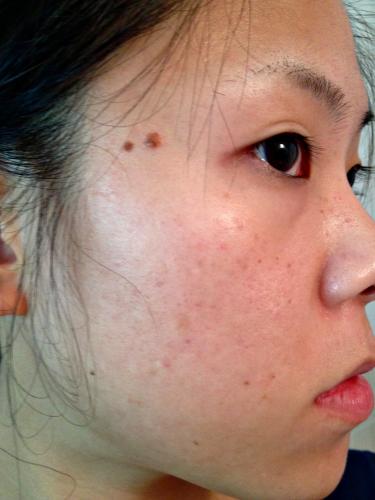 Redness is almost completely gone. Nothing a little makeup can't fix!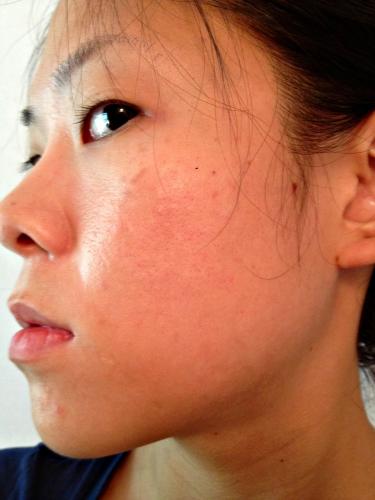 I currently have one tiny little zit on my chin, but other than that... NADA!
I stopped taking the antibiotics once I ran out (around day 50), but other than that, my routine has been the same.

My skin completely stopped breaking out after the middle of the third month or so and the redness started to fade after the fourth. I currently deal with one or two minor pimples right around the time of my period, but they usually go away after putting Ziana on it for a night. Once my skin got used to the Ziana, it became a magical pimple eraser.

My skin is still on the oily side, but I really don't mind. Oil absorbing sheets rock!

I have not had any gigantic in-grown pimple (the main reason why I went to the dermatologist in the first place) since the end of April.

IN CONCLUSION: I REALLY RECOMMEND THIS ROUTINE FOR ANYONE THAT HAS MODERATE ACNE.
Please note, the initial break out SUCKS, but it only lasts for a month or two. If you are seriously considering to get rid of acne once and for all, DO IT. Sometimes I really wonder why I didn't go see the dermatologist sooner...
-Mai