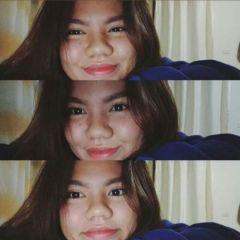 Entry posted by iamdfag ·
691 views
my skin got so dry because of the bp. areas where i put bp are darker than my normal skin. maybe i have put too much. i am now reducing the amount cause im afraid i might burn my neck. i tried to remove the flakes around my jawline by GENTLY rubbing them with cotton soaked on WATER which helped a lot. my jawline is clearer but its so dry. my neck is breaking out. there are whites but im not afraid coz they said its part of the healing process. i can tell its true coz my breakouts last week are now clearing up.
i live in a tropical country which is pretty hard coz a lot of irritations occur. my neck sweats a lot and i absolutlely hate it! as much as possible i stay away from scratching, picking and i put my head down when i wash my hair.
by the way, ill be meeting my derm tomorrow coz she told me to come back after two weeks. ill post her observation tomorrow.
so yeah! i hope my journey becomes successful. let me know if youre having the same condition as mine. (neck acne) then lets talk about it

)
xoxo