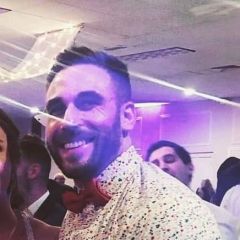 Hey guys, Im new to this blogging thing so I thought Id just give it a try. Acne has been in my life for 6 years or so, and has definitely changed my life in many ways. I get big cysts, have oily skin, and occasional white heads, which makes me feel really bad about myself. Over the years through many different creams, light treatments, and some ridiculous home remedies, my acne is somewhat better than what it used to be. Right now I just started taking Accutane for the first time after trying to avoid it for so long.
I always hated when people tell me to just wash my face, or youll grow out of it, because Im sure you guys know most of the time that isnt the case. I know my acne and I know no matter how many different washes, creams, or crazy diets I try the acne is still a medical condition which is why I started Accutane. I have always been a very outgoing person, the life of the party kinda guy, but whenever I get painful cysts I sort of get down on myself and its hard to look people in the eyes. Sometimes I used to not even want to look myself in the mirror.
The reason for this blog is to have people post acne stories, and share positive experiences, quotes, or inspirations that keep you going through each day and remain positive that one day youll be acne free! It sounds cliche but we all have so many beautiful and great talents that we can share with the world. If we allow ourselves to overcome the mental block that acne causes, we can really have a much better life. Acne makes us all uncomfortable with ourselves, and I dont know about yall but I sometimes let acne take over all my thoughts, its the first thing I think about when I wake up, and the last when I go to bed. But life is more than just flawless skin, so lets all contribute to this blog and spread some hope! Screw you acne!